The network equipment vendors are taking various approaches to win the private network enterprise business.  
Sample strategies include:
Selling to Enterprises via Partnerships with Mobile Network Operators

Selling directly to Enterprises (without spectrum from Mobile Network Operators)

Selling to Enterprises with System Integrators or Private Network Specialists 
In this article, we are focusing on the private network strategies of network equipment vendors Nokia, Ericsson, and Mavenir, including their offerings, global partnerships, approaches, and sample in-trial/in-deployment engagements.
---
Nokia's Private Networks Strategy
Sell with & without mobile network operators to enterprises


Nokia targets a wide range of enterprises, including utilities, mines, airports, ports, manufacturers, and logistics companies, with its private network solutions directly, i.e., without spectrum from mobile network operators. It also sells indirectly to enterprises via carriers and smaller partners.
Nokia's sample private network enterprise customers include
San Diego Gas & Electric (SDG&E), a public utility company in the US, is set to deploy a private network using its acquired CBRS spectrum. SDG&E's key use cases include metering, faulted circuit-detection, mission-critical push-to-talk, supervisory control, and data acquisition (SCADA).

Ameren, an investor-owned utility company in the US, trialed private LTE wireless in 900 MHz spectrum that it has leased from Anterix. It also has a fiber optic backbone based on an MPLS network to extend its distribution grid capability further. It has validated 14 use cases for Distribution Automation (DA) and enabling workforce mobility. The trial results exceeded expectations for performance and scalability requirements for field communications. It also highlighted the significant daily operational impact.

Tideworks Technology, a wholly-owned subsidiary of Carrix Inc., is planning to deploy a private LTE/5G network at the Port of Seattle, in the US, over Band 53 (Globalstar-licensed) and Band 48 (CBRS). LTE/5G will provide capacity and performance to the future-proof port of Seattle's infrastructure and enhance the terminal's capabilities for yard management, worker safety, video surveillance, and voice communications.

In Japan, where enterprises can have their spectrum, Nokia has allied with Conexio, NS (Nippon Steel) Solutions, Hitachi Kokusai, Omron, and Sharp for accelerating adoption of 5G-based private network solutions in Japan. The alliance will enable partners to speed up the development and deployment of new industry-specific combining their applications, device, cloud & 5G expertise use cases such as remote control, artificial intelligence, automation, robotics, and guided vehicles.
Nokia offers below two private 4G/5G wireless enterprise solutions
Digital Automation Cloud (DAC) is a high-performance, end-to-end private wireless networking and edge computing platform offered as a service to enterprises. It combines 4G and 5G connectivity with on-premises data management and processing for supporting real-time applications for smart manufacturing, predictive maintenance, and remote operations.
Modular Private Wireless (MPW) enables private 4.9G/LTE networks for industrial sites and field area networks and includes indoor and outdoor solutions. It enables the transition to 5G when 5G-enabled devices are onboarded. Mobile operators can leverage MPW to offer secure MVNO services nationwide.
---
Ericsson's Private Network Strategy
Sell to enterprises via mobile operators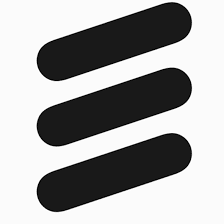 Ericsson targets a wide range of enterprises, including manufacturing, smart warehousing, ports, and mining, with private network solutions indirectly via a partnership with mobile network operators. It positions itself as a private network solution vendor to the mobile network operators' enterprise customers instead of directly competing for the same customers. As they roll out 5G, mobile network operators plan to leverage the same network resources for targeting enterprise customers with the network slicing concept.
Ericsson's sample private wireless enterprise customers include
The Taiwanese operator, Changhua Telecom (CHT), for deploying a private 5G network at wind farms off the coast of Changhua, planned to be completed by Q3 2021. The goal is to maintain a strong connection and communication quality at wind farms for ensuring smooth operation of the wind farms and personnel's work safety.

Mobile TeleSystems PJSC (MTS), the Russian operator, for private LTE/5G wireless network pilot deployment for steel and mining company EVRAZ, at Sheregeshskaya mine. Ericsson and MTS will integrate Sheregeshskaya mine's existing communication network and IT infrastructure with a dedicated LTE/5G private network to increase industrial safety, boost equipment efficiency, and improve production. It will also enable voice radio communications, video broadcasting, emergency notifications, dispatching, positioning, and autonomous mining equipment control.

Far EasTone (FET), the Taiwanese operator, for private wireless network deployment at MediaTek's three partner manufacturing sites and its headquarter in HsinChu Science Park. The private wireless network uses FET's commercial 3.5GHz and 28GHz spectrum, enabling MediaTek to broaden its testing coverage and expedite development progress. The low latency, high performance, and security capabilities of the private network will enable MediaTek to accelerate the production of its 5G mmWave chipset M80. It will also enable MediaTek to retain control of network resource allocation and ensure critical data remains on-site. 
Ericsson has also created an Industry 4.0 partner ecosystem consisting of device & hardware vendors, software & application vendors, and professional services & system integrator partners. It leverages Industry 4.0 ecosystem partners to sell private wireless solutions to enterprise customers who use spectrum from mobile network operators. 
Ericsson recently acquired Cradlepoint for $1.1 billion, its long-time LTE networks partner selling to enterprises via mobile network operators and value-added resellers. Cradlepoint also has a partnership with AT&T, where AT&T bundles Cradlepoint's router with its LTE service to enterprise customers. 
Ericsson offers flexible and tailored private network solutions to mobile network operators, enabling operators to differentiate their offerings to enterprise customers based on their network focus.
Its private network solutions offer data & voice, flexible coverage area (from small to huge industrial sites), and extensive deployment mode from fully private (on-premise) to hybrid mode (i.e., integration with the CSP network). Enterprises can manage their private network themselves or take managed services from mobile network operators or Ericsson.
---
Mavenir & Mugler's Private Networks Strategy
Sell to enterprises via product & service partnership
Mavenir and MUGLER partnered to provide private network solutions to media, healthcare, public authorities, service provider segments, and customers based in Germany.
Mavenir will offer its full 4G and 5G solutions portfolio as on-prem "network-in-a-box," cloud-based "Network-as-a-Service," or Hybrid models to Germany's private network market. Mugler, a neutral system integrator, will offer its advanced services to deploy those networks as turn-key solutions anywhere in Germany and beyond. 
Mavenir's Private Networks Solution for Enterprises and Industries
Consists of an end-to-end 4G/5G cloud-based open architecture network solution. It includes:
OpenRAN vRAN – consisting of 4G & 5G radio access and disaggregated RAN approach extending virtualization to the edge of the network. It also enables multisource Remote Radio Units (RRUs) to interwork with the virtualized, containerized, cloud base band software over ethernet fronthaul, using the O-RAN open interface.

5G Core – which can be retrofitted on EPCs and encompasses all the major 5G core elements implemented as microservices in containers. It combines 4G EPC functionality and offers a 'Converged Mobile Core' solution supporting both 4G and 5G subscribers. Also, it supports Standalone (SA) and Non-Standalone (NSA) options.

Digital Enablement Platform – provides a way for private network operators to simplify the underlying network, create a digital app store for enterprise and industrial applications. It enables developers, service providers, technology companies, enterprises, and industries to create applications to power digitalization with 5G. 
Mugler Turnkey and Telecomplete Process for Private Networks
Mugler will be the go-to-market, value-added reseller, systems integrator, and local operation and support partner for Mavenir. Its Telcomplete®– Process covers the whole lifecycle of telco networks and infrastructure with all managed services, including end-to-end network design and planning, systems integration, deployment, support, maintenance, repair, and field service 365/24/7.
Mugler has secured a private networks license from BNetzA, Germany's spectrum regulator, to deploy an end-to-end 5G system on its campus at Oberlungwitz (Saxony, Germany). BNetzA has allocated a spectrum in the 3.7-3.8 GHz band for enterprises and industries to build their private mobile networks in environments such as campuses, venues, offices, factories, and ports.
Mugler's campus network will showcase advanced enterprise use cases such as AGVs for logistics, AR/VR, IoT, Video, Broadcast, and Secure Communications. It will also be available as a testbed for Mugler's end customers.
---
Related Content
What is the private networks strategy of mobile network operators?
Edge & cloud vendors: How to become telcos for private 5G networks?