5G Content Research & Information Design
Leveraging the strength of the TeckNexus ecosystem & research, we deliver thought-leadership whitepapers, eBooks, infographics, short videos, and presentations.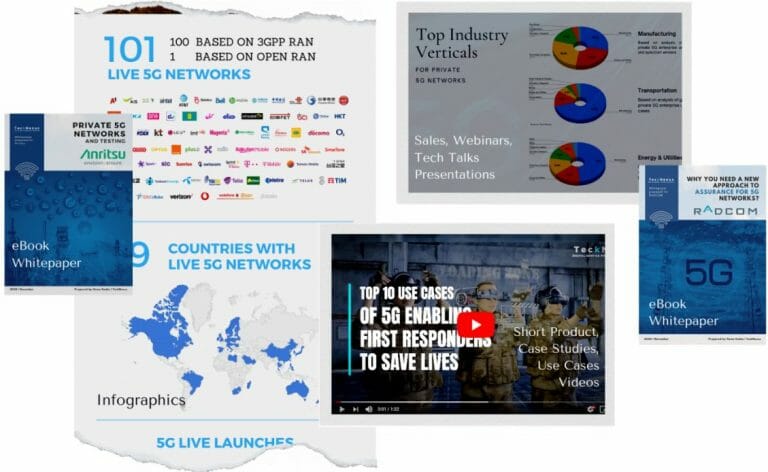 5G has been commercially launched by 129 operators globally in 57 countries, as of October 2020. Though the global operators' focus was initially on …
This Private 5G Networks and Testing infographic is prepared as an add-on to the corresponding eBook | whitepaper, on behalf of Anritsu. Download the …
This 5G network assurance white paper covers critical requirements, technologies, and approaches that assurance solutions must support to ensure 5G networks. Key approach and …
5G-Encode project is a pioneering £9 million project making the benefits of 5G a reality for UK manufacturers. 5G-ENCODE (ENabling Connectivity for Digital Engineering) …
5G connectivity will play a critical role in enabling Industrial 4.0 use cases. The 5G-ENCODE Project, which is a £9 million collaborative project led …
Tell us about your Projects
From content ideation to content delivery
Content Ideation & Scoping
We recommend content topics and structure based on your topic, products, solutions & target segment.
Content Research
We do market research or leverage our data to prepare the content for your topics.
Content Creation
We draft the document to present clear, concise and relevant information to present your story.
Content Design
We create relevant graphics and leverage 3rd party images (with all usage rights) for content visualization.
Content Review & Finalization
We review the draft version of the content with you and make necessary changes based on your feedback.
Content Marketing
We use the TeckNexus website, newsletter and our social media pages to promote your content.