All
2022 Predictions
2023 Predictions
5G Edge
5G for Manufacturing
5G for Transportation
5G Monetization
5G Towers
Featured
Foundation
Leaders
Open RAN | 2021
Open RAN | 2022
Perspective
Private Networks | 2021
Private Networks | 2022
Security
Tech and Connectivity
TechFusion
Telco Cloud
Discover how Radisys Corporation is shaping the future of Open RAN and 5G technologies. Embracing change and spurring innovation, Radisys is accelerating the deployment of flexible and integrated solutions, pioneering a new era in wireless communication. Learn how they are extending network coverage, deploying private 5G use cases, and championing energy efficiency. Explore Radisys' strategic focus areas in partner collaboration and their extensive collaborations within the 5G ecosystem in our comprehensive article.
Discover how the Telecom Infra Project (TIP) is leading the Open RAN revolution by accelerating the commercial adoption of secure, high-performance network solutions. Tackling challenges in Open RAN adoption and catalyzing industry effort, TIP's project groups, badging processes, and marketplace initiatives are reshaping the future of Open RAN and 5G technology.
In the rapidly advancing world of 5G, small cell networks are leading the charge toward the growth of Open RAN. The small cell ecosystem has always been a champion of innovation, allowing new and established vendors to coexist. Now, organizations like the SCF and O-RAN Alliance are working together to face the challenges of creating a RAN that is not only multivendor but, in many instances, virtualized. By leveraging the lessons learned from early experiences of open networking, these organizations are creating blueprints to help mitigate risks for early adopters. As per SCF's latest forecast, open vRAN architectures are set to account for over half of the small cell installed base by 2028, signifying a monumental shift in the industry.
We are witnessing a paradigm shift in telecommunications. Open RAN is at the forefront, emphasizing a disaggregated and open approach to network architecture. This change has the potential to redefine global communication networks by enabling interoperability, fostering innovation, and democratizing access to advanced 5G technology. However, international cooperation on the Open RAN policy is vital to harness its potential fully. Governments worldwide must embrace pro-Open RAN policies, unlock funding, and encourage cross-border investments. Join Open RAN Policy Coalition in this revolution to enhance connectivity, narrow the digital divide, and promote socio-economic development worldwide.
Welcome to the era of 5G revolution with the CAMARA Project. This initiative exposes telco network capabilities via APIs, simplifying network complexity and providing benefits across telco operators and countries. It's transforming the very fabric of telecom networks into robust service platforms, opening the door for enhanced service capabilities and fresh revenue streams for telecom providers. Dive into this article to learn about the CAMARA Project's journey, its approach towards standardization and simplification, and its vision for the future. Explore now!
In this article, we delve into the transformative potential of 5G in the Spatial Web era. With fascinating insights into the convergence of 5G, AI, AR, VR, and NFTs, we illuminate how these technologies are reshaping the retail industry and consumer engagement at large. As the global Spatial Web market surges towards an estimated value of $30.7 billion by 2025, we dissect the pivotal role of 5G and telcos in meeting the heightened demands of this digital revolution. Explore this riveting piece for a deep understanding of the future of consumer interaction in the evolving Spatial Web landscape.
With AI and edge computing, the telecommunications industry is entering a new era of innovation. This in-depth article explores the synergies of Generative AI, edge computing, and OSS/BSS platforms in reshaping the future of telecom operations. From improved operational efficiency to real-time customer support, the possibilities are astounding. Take a journey into the future of telecommunications with us!
This comprehensive blog post delves into how private wireless networks are the catalyst for innovative change across diverse industries. From manufacturing to aerospace, it unravels the potential of private networks in enhancing operational efficiency, driving innovation, and paving the way for future advancements.
This blog post presents a comprehensive comparative analysis of private and public wireless networks – pros and cons, exploring security, control, customization, network performance, cost, maintenance effort, coverage, and ease of deployment. This insights will assist you in making informed decisions regarding the most suitable network option for your specific needs.
"The Evolution of Private Wireless Networks: An In-depth Exploration into the Past, Present, and Future" offers a comprehensive exploration of private wireless networks. The article traces their development from proprietary technologies to LTE and 5G, while also forecasting their future influenced by emerging technologies and regulatory changes. A concise guide to understanding the past, present, and potential future of these pivotal communication systems.
The article explores how the combination of 5G, AI, and automation changes the job market and creates new opportunities for workers and employers. It highlights the importance of 5G for remote workers, the role of AI in automating routine tasks and providing insights, and the impact of automation on the job market. The article also discusses the need for workers and employers to stay ahead of these changes by acquiring new skills and preparing for the jobs of the future.
The article explores the transformative impacts of 5G networks and augmented reality (AR) / virtual reality (VR) on consumer interactions, shopping habits, and entertainment preferences. These technologies enhance the user experience with real-time, immersive applications, consequently reshaping purchasing decisions and engagement with brands. Industries like retail and entertainment have embraced this shift, offering immersive and interactive experiences like virtual try-ons and immersive gaming. Moreover, sectors such as healthcare and education have harnessed these technologies to increase accessibility and improve service delivery. However, the article also highlights challenges such as privacy, security, and the potential digital divide. It emphasizes the importance of inclusive technologies and services, as well as the ethical use of these technologies, advocating for industry standards and best practices to ensure equitable benefits and minimize negative impacts.
The article explores how 5G, AI, and AR/VR are transforming a range of vertical industries, including manufacturing, transportation, energy and utilities, healthcare, education, retail, mining, agriculture/agritech, and smart cities. It highlights the benefits of these technologies, including increased efficiency and productivity, improved customer satisfaction, and new opportunities for growth. The article also discusses the challenges associated with these technologies, including privacy and security concerns and accessibility issues. The article concludes by emphasizing the importance of inclusive technologies and services, and the responsible and ethical use of these technologies, in order to ensure that the benefits of 5G, AI, and AR/VR are accessible to all and used for the betterment of society.
The private network revolution is transforming how businesses secure their operations and data by leveraging connectivity and emerging technologies. These dedicated private networks offer enhanced security, improved network performance, scalability, better control, and support for edge computing, network slicing, and IoT applications. As a result, businesses can embrace Industry 4.0, leading to increased efficiency and automation. While there are challenges to consider, such as cost, regulatory requirements, and integration with existing infrastructure, businesses are adopting these technologies and securing their future in the digital landscape.
Edge computing is a rapidly evolving technology that processes data near its source, enabling faster decision-making, reduced latency, and improved data security. This new technology, coupled with 5G, is unlocking new use cases for IoT applications across various industries, including industrial automation, autonomous vehicles, smart cities, healthcare, retail, and AR/VR. However, businesses must address the challenges and considerations related to infrastructure, security, integration, and talent to implement and benefit from edge computing solutions successfully.
The advent of 5G technology is set to unlock the full potential of the Internet of Things (IoT) by providing the necessary infrastructure to support a vast network of connected devices with ultra-low latency, high bandwidth, and enhanced reliability. This article discusses the impact of 5G on IoT, explores the benefits of 5G-enabled IoT solutions, and highlights innovative use cases across industries. However, businesses must address challenges such as infrastructure investment, security and privacy, interoperability and standardization, and spectrum allocation to implement and benefit from 5G IoT solutions successfully.
The digital twin revolution is changing how businesses optimize their operations by using virtual models to simulate, predict, and enhance real-world processes. Digital twins provide numerous benefits, such as enhanced performance and efficiency, predictive maintenance, improved decision-making, reduced time-to-market, and better collaboration. With use cases across industries like manufacturing, energy and utilities, transportation and logistics, healthcare, and smart cities, digital twin technology is becoming increasingly important for businesses. However, organizations must address challenges related to data quality, integration, security, cost, and expertise to implement and benefit from digital twin technology successfully.
AI-powered platforms like ChatGPT are enabling businesses to streamline operations and improve customer experiences by automating routine tasks, optimizing processes, and extracting valuable insights from data. Applications of ChatGPT include customer support, content generation, personalized marketing, process automation, and natural language processing. Benefits of implementing AI-powered platforms encompass enhanced productivity, cost savings, improved customer experiences, scalability, and data-driven decision-making. However, challenges and considerations in implementing AI-powered platforms involve data privacy and security, integration with existing systems, skill requirements, ethical considerations, and maintenance and continuous improvement. By addressing these challenges, businesses can harness the power of AI-powered automation to drive innovation and enhance customer experiences.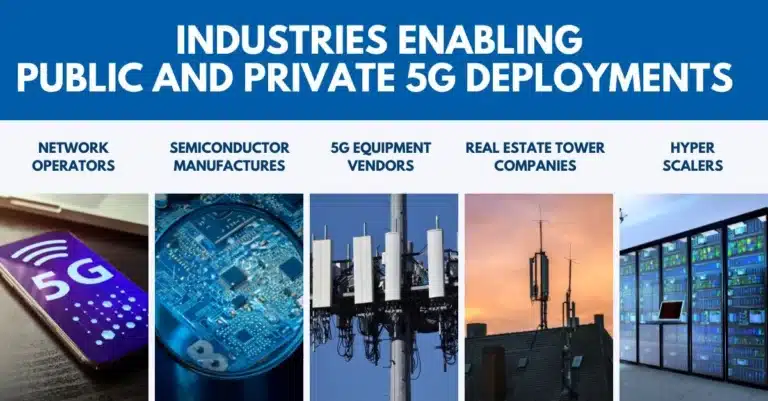 Investors seeking to maximize their profits from the potential of 5G should consider a multi-pronged approach and invest in companies that provide 5G network equipment, tower infrastructure, semiconductors, and hyperscalers as well as 5G mobile network operators. Here are the top companies across the sectors that are leading global public/private network rollouts.
This article discusses the transformative potential of 5G technology in telecommunications and the rise of a 5G marketplace model. It highlights how 5G's high-speed, low-latency, and reliable capabilities can enhance Internet of Things applications, virtual reality, and mission-critical business communications. The article also explores how communication service providers can leverage 5G to offer value-based pricing and new services through network slicing and multi-access edge computing. The proposed 5G marketplace model allows users to compare and choose from various service offerings, similar to established B2C and B2B marketplaces. However, it also mentions the need for robust infrastructure, complex billing mechanisms, and industry acceptance for the successful implementation of this model.
Operators face billing challenges due to limitations with legacy systems that cannot support intent-based pricing.
Geoff delves into why 5G revenues have failed to meet expectations, what customers and businesses anticipate from network operators and the potential for operators to capitalize on new monetization opportunities.
How to monetize 5G? That is a question that entire telecoms sector is asking, and there isn't a quick answer – 5G isn't a one-size-fits-all technology.
Realtime services and applications place new demands on overall network performance and reliability. As a result, mobile operators are under pressure to improve their networks to ensure a high-quality user experience supported by high service availability.
To truly monetize 5G, we need to provide consumers with 1) services they want to use that 2) demonstrate the value of 5G. This is how consumers rationalize the price they pay for accessing our network.
There are specific areas from which telcos will mine the revenue. But the key 5G monetization strategy for telcos would be to invest in all 5G standalone (SA) network aspects. It will bring different ecosystem partners together, help upgrade charging models, strategize usage of telecom APIs, and launch network slices to tap enterprise customer segments. All these would be driven by bringing high-level end-to-end automation and a solid orchestration platform to start services to consumers quickly.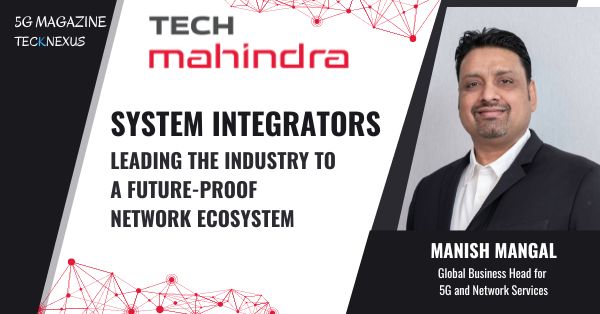 System integrators have a strong role in helping operators and enterprises in planning, building, and managing complex network environments while maximizing performance and minimizing costs by effectively deploying solutions and technologies from diverse ecosystem players. With their deep technical knowledge, competence, and wider industry experience, they can offer tailored solutions that enable the successful deployment of public and private networks and ensure long-term success for those organizations that partner with them.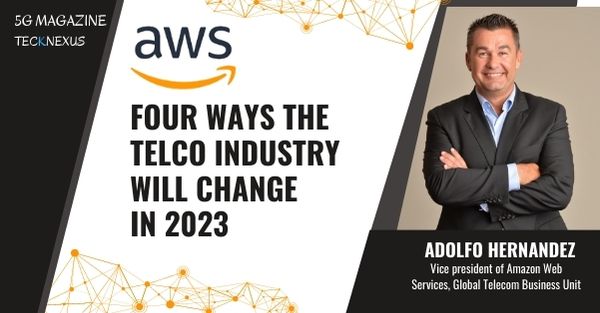 Like the past two years, 2023 will likely be another year of headwinds and change. While there's no way to predict what will unfold for telcos, there are a few trends we expect to take root.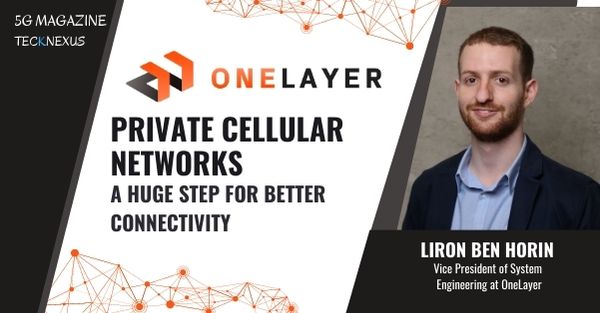 While private mobile networks create new security considerations for enterprise security leaders, proactive measures can be taken to mitigate these risks and stay a step ahead. In this article, we provide the following areas to focus on in 2023 as private mobile network security earns a spot on the CISO priority list.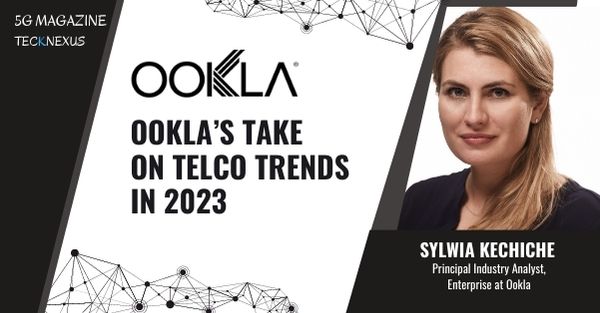 2023 is shaping up to be a challenging year. The ongoing war, energy crisis, rising interest rates, and rampant inflation have created a perfect storm for the telco industry. That said, plenty of exciting developments and changes are on the horizon.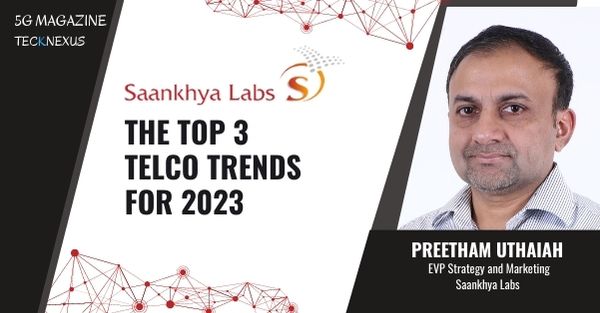 The top 3 telco trends for 2023 – Private Networks, Open RAN and Edge Computing. 5G networks are increasingly becoming software driven. To benefit from the power of 5G in making their operations more automated and efficient, many enterprises have started to roll out private 5G networks. Mobile Network Operators are moving towards virtualized, cloud-optimized Radio Access Network (RAN) architecture. Another dimension to the implementation of virtualized telecom networks is the proliferation of Edge Computing.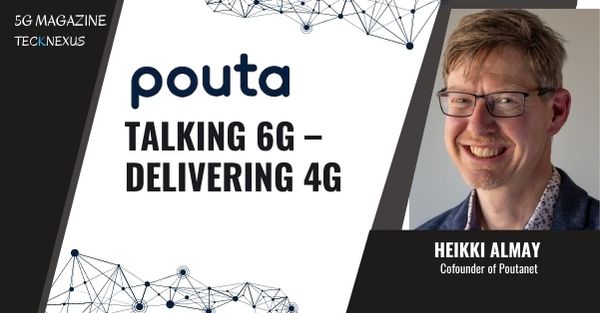 By the end of 2023, we are likely to consider covid and the sudden spikes in inflation that set limits to consumption as being history. Many of us may have less spare money than before, but we get used to it over time. Also, the climate crisis won't go away, but it's time to be optimistic again.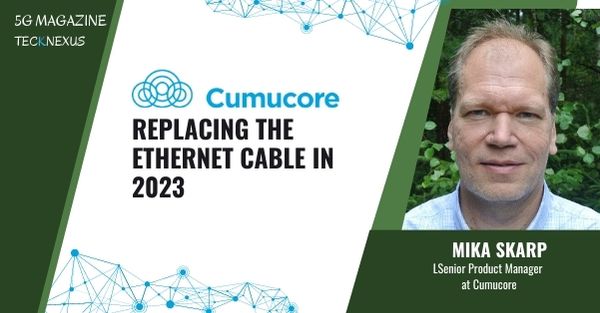 In non-public networks, 5G means a stand-alone solution. 5G is a very promising technology, but it has proven to be complex and unmatured, especially when using western technology providers. This, I assume, has led industries to take a closer look at 4G technology and find out if that could be used to get to the next level of the automation cycle started.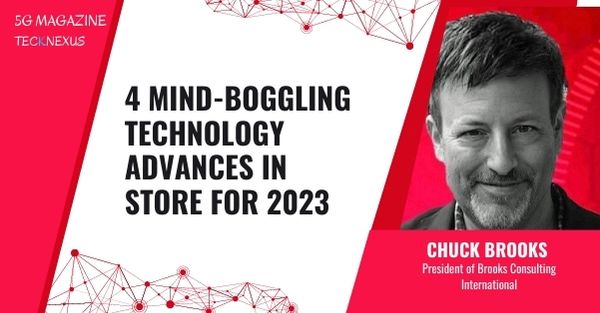 2022 was a transformative year for technological innovation and digital transformation. The trend will continue as the pace of innovation and development of potentially disruptive emerging technologies exponentially increases every year. The question arises, what lies ahead for tech for us to learn and experience in 2023?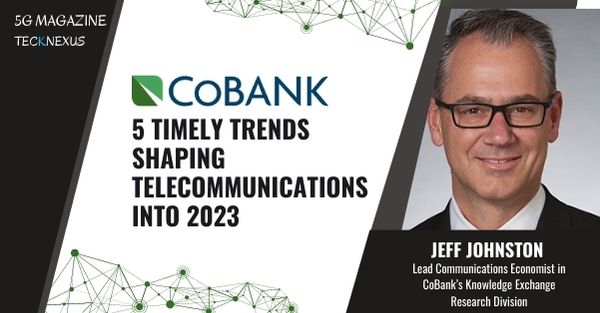 Rural telecommunications are one of the most dynamic markets in the U.S., fueled by fascinating and durable tailwinds that will push companies through 2023 and beyond.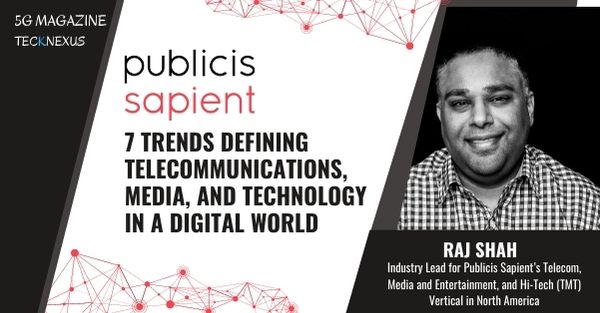 For the past three decades, the telecommunications, media, and technology (TMT) industries have been at the center of the revolution in how consumers and businesses react, interact and transact with each other and the world. Following are 7 trends that TMT organizations need to be focused on not just to reach the full potential of Industry 4.0 but to constantly be prepared for what comes next.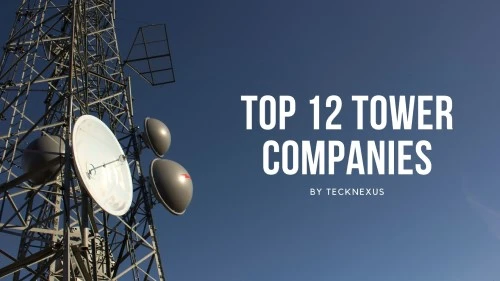 In "5G Towers: From Basics to the Top 5G Tower Companies Globally," we take a deep dive into the realm of 5G towers. Uncover what 5G towers are, how 5G towers operate, the types of 5G towers, and discover the top 12 global 5G tower companies. We spotlight their current 5G towers offerings, gauge their support for small cells and DAS solutions in relation to 5G towers, and unravel the strategies these major players are adopting to propel 5G towers infrastructure. Step in for a comprehensive understanding of 5G towers and the companies leading the charge.
The potential for private networks is massive, but so are the challenges to realize its full potential. The 5G private networks landscape has a complex, multi-partner ecosystem. Investing in 5G private networks requires working with a provider with a rich partner ecosystem to support complex global deployments.
5G presents transformative solutions for municipal operations throughout our nation. The legislative and management leaders within a community rely on insights from data collected directly from operations and other sources to enable mission-critical decisions. This is all made possible by the confluence of 5G, big data analytics, and artificial intelligence.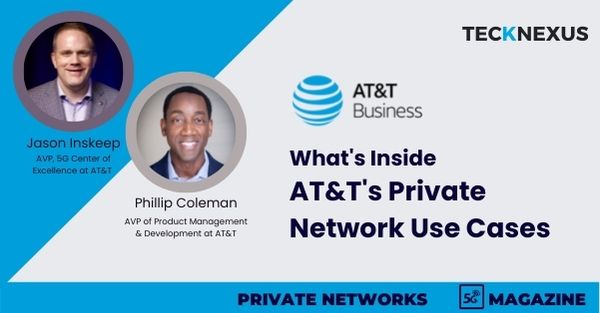 New "private" cellular networks help users and machines to securely access information from more places as industries continue to evolve to improve operations and embrace industry 4.0.
5G is transforming markets, industries, and ultimately lives – leveling the playing field for more operators to jump on the 5G innovation speed train will open up more opportunities for everyone.
All MANOs will include network service orchestration in their ambit. VM-based VNFs will continue to find acceptability on account of strong legacy among telcos and enterprises alike. And K8s is here to stay.
In a world where operator budgets are squeezed, and the personnel required to keep up with the demand for services, operators are streamlining their network operations to manage OPEX and CAPEX. Therefore, finding a way to keep pace with customer expectations and monitor the network efficiently is becoming more and more imperative.