The private network strategy of mobile operators varies based on several criteria such as:
Brownfield operator vs. Green field operator

How to monetize the platform?

How to scale globally?

What is a regional strategy?

What is the cellular technology – 5G vs. CBRS vs. LTE networks?
In this article, we are going to focus on the private network strategies of mobile operators AT&T and Verizon and greenfield mobile operator Rakuten.
---
Verizon's Private 5G Network Strategy
Going global with one or more partners

Verizon provides private 5G networks to plants, distribution centers, and campuses via its On-Site 5G offer for supporting a wide range of use case cases. It gives enterprises a dedicated, on-premises, private 5G network providing the required coverage, reliability, and capacity. 
It also provides a management platform that enables enterprises to monitor and control all network components, including the radio nodes, private packet core, and user equipment. 
Verizon has partnered with Nokia to offer private 5G networks to enterprises in Europe and Asia-Pacific. The solution will include Nokia's Digital Automation Cloud (NDAC), consisting of core and radio antenna along with Verizon's WAN and LAN managed services.

For Private 5G edge compute, Verizon has partnered with AWS, IBM, Cisco, and Microsoft Azure.
The potential use case related benefits that Verizon plans to deliver with Private 5G across industries such as manufacturing, retail, healthcare, and financial services, include: 
Increasing productivity, e.g., with predictive maintenance of equipment, cutting downtime, more responsive supply chains, and greater production visibility
Enhancing customer experiences, e.g., with augmented reality in stores and personalization.
Increasing efficiency, e.g., with real-time monitoring of goods, cutting losses from spoilage and shrinkage; modeling process changes using digital twins.
Improve safety and wellbeing, e.g., smart safety monitoring, like collision avoidance systems in ports
Increasing automation, e.g., autonomous vehicles, including forklift trucks in warehouses and autonomous checkouts in retail stores. 
---
AT&T's Private Networks Strategy
CBRS LTE based Private Cellular Networks
AT&T provides private cellular networks to a wide range of enterprises such as mining, oil, gas, manufacturing, warehouses, energy, and transportation based on CBRS (Citizens Broadband Radio Service) LTE spectrum. It plans to offer private 5G networks in the near future. 
AT&T's private cellular offering is a customizable solution and includes dedicated on-site small cells, private SIMs, and a network management portal to control traffic, device & access KPIs (Key Performance Indicators). 
AT&T has partnered with below network equipment vendors for its CBRS LTE private cellular offering
Ericsson – AT&T will integrate with Ericsson's industry connect, which is pre-packaged and pre-integrated connectivity in a box to enable a private CBRS LTE network. These networks are purpose-built to support industrial environments such as factories, warehouses, and mines. It will also provide a path for enterprises to clear the path for upgrading to 5G.

Nokia – AT&T added Nokia's Digital Automation Cloud and Modular private wireless platforms to its CBRS LTE-based private networks for enterprise business
AT&T also offers Multi-Access Edge Computing (MEC) which is compatible with its CBRS LTE network solutions. MEC keeps enterprise data where it is generated and consumed for faster and private processing.
The key areas that AT&T plans to tackle for the enterprises with CBRS LTE private cellular networks include:
Collaborative robotics to increase efficiency, accuracy, & safety
Predictive maintenance to reduce downtime
Improve security with surveillance and drone monitoring
Asset tracking & dispatch to improve productivity & efficiency
Worker safety with efficient, transparent, safe & productive facilities
Reports & monitoring analytics
---
Ligado's private 5G network running on Rakuten's RCP
Building foundation for next-gen enterprise connectivity

Rakuten Mobile and Ligado Networks recently announced a collaboration to deploy Rakuten Communications Platform (RCP), in a trial 5G private network, to Ligado's enterprise across the public safety, manufacturing, agriculture, and other critical infrastructure sectors.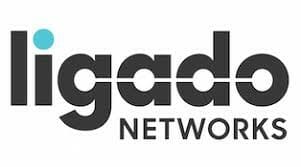 Combining Ligado's expertise and licensed L-Band spectrum in the U.S. with Rakuten's RCP, the companies plan to create a blueprint to accelerate delivery of private mobile networks through the use of open 5G stacks that are highly secure and ultra-reliable. 
The companies will collaborate with Ligado's enterprise customers to develop the final technology stack and launch the 5G mobile private network offering.
Ligado's L-Band Spectrum for private 5G mobile network
Ligado Networks provides L-band spectrum and mobile satellite services (MSS) to government and commercial customers across North America.
For a private 5G mobile network, Ligado's approach is to run a dedicated mid-band spectrum and offer both satellite and terrestrial connectivity to provide its customer with the scale of public network and control, security, and customization of private 5G network. 

Ligado's L-band spectrum in the United States consists of a radio spectrum segment in the 1-2 gigahertz (GHz) frequency range.

It supports enterprises by building mobile networks that meet their availability requirements, coverage, and flexibility for indoor and outdoor deployments.

For Ligado's 5G private mobile networks to deliver continuity of coverage, local computer and connectivity integration, and greater control and security, it is partnering with Rakuten to leverage Rakuten Mobile's RCP as the engine for its private networks.
For private 5G networks, Ligado's vision is to offer dedicated connectivity to its enterprise customers, allowing the enterprises to manage the connectivity of its people and things.
Rakuten's RCP foundation for next-gen enterprise connectivity
RCP combines the proven technologies and expert playbook of Rakuten Mobile and its partners. It will provide Ligado the network design that consists of the latest technology in virtualization and automation, including containers and microservices and disaggregated radio access networks.
Its IT-based industry approach will also allow Ligado to achieve economies of scale without acquiring purpose-built hardware and deploying RCP on a pure cloud architecture.
RCP will offer Ligado's enterprise customers a way to build and deploy fully cloud-native network services at speed, with ease, and at low cost.
---
Related
Content
What is private network strategy of network equipment vendors? sell with or without operators?