| Vendor | Description | Categories |
| --- | --- | --- |
| 6WIND | 6WIND is a software company with a focus on high performance networking. We believe that the future of networking is software on commodity servers and we've been helping to give customers their independence from expensive networking hardware for over a decade. 6WIND is the market leader in high performance vRouters, … | SDN-NFV | Security | VNF | vRouter |
| Cisco | Cisco technology solves, creates, inspires, heals, and secures to help build your bridge to possible. Networking – Intent-based networking is transforming the way you connect people and technology. Security – Putting security above everything protects your hyperconnected world. Collaboration – The more intuitive way to work is changing how teams … | 5G Security | Advanced Threat Protection | Cloud App Security | Cyber Security | Email security | End-point security | NFV Orchestrator | SD-WAN & CPE | SASE | SDN Controllers | SDN-NFV | Security | WAN Optimization | vFirewall | vRouter |
| Ekinops | EKINOPS is a leading provider of open and fully interoperable layer 1, 2 and 3 solutions to service providers around the world. Its product portfolio consists of two highly complementary product sets. One, marketed under the EKINOPS 360 brand name, provides a single, fully integrated platform for Metro, Regional, and Long-Haul applications … | CPE | Network & Infra (Virtualized and Physical) | SD-WAN & CPE | SASE | SDN-NFV | VNF | WAN Optimization | vRouter |
| HPE | HEWLETT PACKARD LABS: INNOVATION THAT FUELS GROWTH The advanced research from Hewlett Packard Labs changes the world. We're a powerful innovation engine for HPE, our customers and our industry, delivering breakthrough technologies and pioneering revolutionary research. We address everything from IT trends to complex consumer and social challenges. That's because … | NFV Orchestrator | SDN-NFV | VNF | vRouter |
| Juniper | Juniper Networks, Inc. is an American multinational corporation headquartered in Sunnyvale, California. The company develops and markets networking products, including routers, switches, network management software, network security products, and software-defined networking technology. | Edge | NFV Orchestrator | SD-WAN & CPE | SASE | SDN Controllers | SDN-NFV | VNF | vFirewall | vRouter |
| Kaloom | KaloomTM is comprised of a group of technology veterans with proven track records of delivering large-scale networking, analytics and AI-based solutions for the world's largest networks. Having come from leading companies including Ericsson, Xelerated, Cisco, Redback Networks, 3Com, Nortel and Apple, we have come together to build a critically-needed solution … | 5G | 5G Core User Plane Functions | Edge | Network & Infra (Virtualized and Physical) | SDN-NFV | VNF | vEPC (Evolved Packet Core) | vRouter | vSwitch |
How to join 5G Ecosystem?
We will review the company and product descriptions for consideration into the next monthly update of 5G Ecosystem.
Need help? [email protected]
Join 5G Fireside Chat Series
Network Slicing & Splicing for Industry 4.0 Use Cases
Vassillis Seferidis, CEO of Zeetta Networks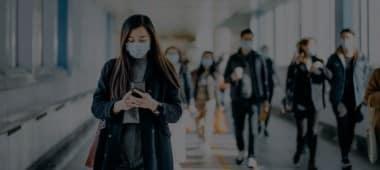 SK Telecom and Omron Electronics Korea have jointly developed a  5G-powered autonomous robot to enable a systematic and efficient response against the coronavirus.
Signup For Our Newsletter