| Vendor | Description | Categories |
| --- | --- | --- |
| Radisys | A global leader in open telecom solutions, Radisys enables communications service providers to drive disruption with new open architecture business models and meet the demands of the 4th Industrial Revolution with 50B connected devices. Radisys' disaggregated and virtualized platforms leverage open architectures and methodologies and an open ecosystem of software … | SDN-NFV | VNF | vMRF (Media Resource Function) | xRAN (Radio Access Network) |
How to join 5G Ecosystem?
We will review the company and product descriptions for consideration into the next monthly update of 5G Ecosystem.
Need help? [email protected]
Join 5G Fireside Chat Series
Network Slicing & Splicing for Industry 4.0 Use Cases
Vassillis Seferidis, CEO of Zeetta Networks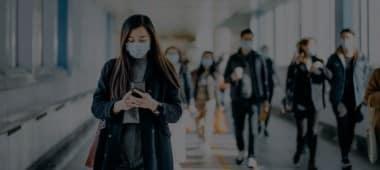 SK Telecom and Omron Electronics Korea have jointly developed a  5G-powered autonomous robot to enable a systematic and efficient response against the coronavirus.
Signup For Our Newsletter