| Vendor | Description | Categories |
| --- | --- | --- |
| F5 | At F5, our mission is based on the fact that businesses depend on apps. Whether it's apps that help connect businesses to their customers or apps that help employees do their jobs—we make sure apps are always available, and secure, anywhere. The world's largest enterprises, service providers, financial and educational … | DDoS Protection | Identity and Access Management | SDN-NFV | Security | VNF | vFirewall | vLoadBalancer |
| ForgeRock | ForgeRock helps people access the connected world – safely and simply. We deliver a modern, comprehensive digital identity platform designed for any cloud environment to provide exceptional, secure digital experiences. | Identity and Access Management |
How to join 5G Ecosystem?
We will review the company and product descriptions for consideration into the next monthly update of 5G Ecosystem.
Need help? [email protected]
Join 5G Fireside Chat Series
Network Slicing & Splicing for Industry 4.0 Use Cases
Vassillis Seferidis, CEO of Zeetta Networks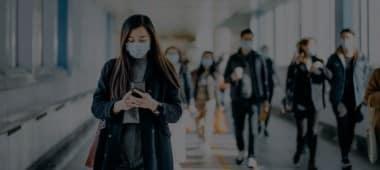 SK Telecom and Omron Electronics Korea have jointly developed a  5G-powered autonomous robot to enable a systematic and efficient response against the coronavirus.
Signup For Our Newsletter