Edge computing is imperative for the Asian Market
What is the current state of edge computing in Asia? What are the challenges? What are the solutions? Get and in-depth the perspective.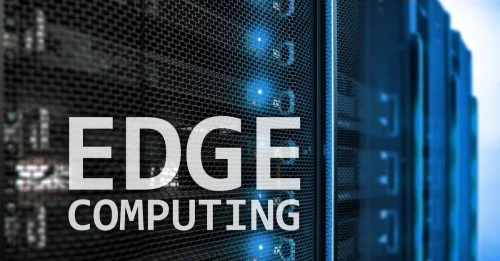 Asia-Pacific region covers over 2.8 billion hectares of land, with an estimation of 59% of the world population residing in APAC. Devices worldwide are growing, and it is anticipated that the device usage will be more in the region with more people than in other parts of the world.  Devices communicate with servers on Cloud or datacenters and or do an on-device commute. The need for ever-growing application demands from the customer base and the need to provide newer services to the end-users has ensured that commutation happens on Cloud.  Cloud is not just a network of servers with an easy of accessing infrastructure. It is today synonymous with computation and data storage itself. It reduces the overhead of maintaining on-prem servers. While this was more attractive to SMBs and startups, hyperscalers are now popular with large enterprises.  Traditionally Cloud Infrastructure or the High Availability Datacenters are chosen in the non-seismic zone, away from wars, tsunami, and earthquakes. Loss of data or services is of massive impact to the businesses. Hence the providers guarantee 99.9999% uptime. While Cloud locations are strategically chosen, the workforce and money required to maintain them are huge. Thus, APAC hosts about 20% of the world's hyperscale infrastructure.  The imbalance between devices and cloud locations is vast. While supply and demand vary in the rest of the world, it is more evident in APAC. 
---
Edge became more popular in Asian Market
Edge computing has been doing rounds for years now. The network edge is popular with CDN's with Point of Presence (PoPs) deployed in many locations worldwide. Now, with 5G, edge computing is becoming more prevalent in the network. The base stations are increasing, and each base station is equipped with a nearby server ready to provide computing capabilities.  While one may think that the growth of the network is uniform across the world, its proportional to the population and land size. Now look at APAC, the impact edge computing will have on it. From the supply side, from a consumer market, the growth of devices is proportional to the population. On the other hand, the region has been deprived of the computing landscape. Hence it is predicted that Telco will deploy 4.2 million Edge Servers in this region. 40% of the telco revenue is expected to come from APAC alone. 
---
What's the hold-up?
Famously, China has implemented 5G and Edge computing, but slowly the regions are picking up. News of rollouts from Australia and New Zealand has been making rounds. The growth in the rest of world is faster than in the region that needs it the most.  Telecom Operators are reluctant after losing money with the previous generation. In some cases, like in India, the debate is between 5G and 5Gi standards. There is a considerable investment to move to 5G alone. To add to it, creating an edge computing ecosystem – hardware and software sellable to enterprises is a significant investment.  In a survey conducted about a year ago, we asked which is the biggest challenge for the operators to deploy 5G
27% concluded that Edge cloud availability (Supply) Challenge  5% cited issues with Hardware power use cases  31% said they need help with developers orchestrating workloads 18% were worried about the price point  19% feared that network latency would not be met
Looking at the numbers 5G has been commercially launched by 180 operators globally, as of Sept 2021. The more extensive debate in the 5G world is the use cases.
---
The Chicken and Egg Problem 
Will 5G and edge computing come first or the use cases? What will enable what?   In a survey conducted last year about edge computing challenges 
40% of the operators said they needed to understand short term benefits 29% stated that needed to understand how to monetize edge benefits 8% wanted to understand how will edge platforms be built 4% wanted to understand who to partner with on use cases 19% were not clear on the impact of edge computing 
There are many implementations worldwide, showcasing edge computing with 5G, including AR/VR demonstrations in Retail, healthcare, manufacturing, Drone in Fleet Management, and many more. We have listed 4000+ different use cases serving various industries and segments. But not all the use cases come from large enterprises.   When we deep dive into the metrics, 24% of the use cases are from Travel, Transport, Logistics, including fleet management, 27% in Media and Entertainment, and 13% from Energy (drilling, mining equipment, etc.). The most significant players here are startups, opensource projects, and academia, who have proven time and again that the 5G edge computing is needed. 
---
How do we solve the deadlock?
Encourage more startups to work with large Telecom operators – this is happening on a small scale. Still, the confidence a Telcom operator needs are beyond solution or credibility. As a Telecom Operator, I will think twice before signing up a partner or investing in resources. I will wet founders, their technology, and their thought process.  Young startups are also hungry, and a Telecom operator can work with them to mold their strategy hence creating a win-win for everyone.  How else would I, as a Telecom operator, get more done with the limited budget? APAC Operators should also draw inspiration from the West, where innovative startups are working with Operators. Hence, solutions are the technology is out in the market to a better extend.
---
What is Edge Computing and Edge Cloud?
Edge computing solutions are categories in multiple ways – from device edge to network edge to private edge. With Telco's, we refer to the network and private edge. There are more categories within the edge solutions itself – IoT edge, PaaS (Platform as a Service), Extending Cloud to the edge location, and Orchestration Solutions.  Opensource communities have made enormous progress in laying out the groundwork. But truth to be told, different solutions need to work together. Edge computing allows for computation to happen close to the end-user (device, private, network). Edge Cloud is built for Network edge from Telco and Neo-edge providers entities.  While the market is significant, the landscape needs everyone to collaborate. With some help from ecosystem partners, it won't be long before 5G, and edge computing will blossom in APAC. 
All
2022 Predictions
2023 Predictions
5G Edge
5G for Manufacturing
5G for Transportation
5G Monetization
5G Towers
Featured
Foundation
Guest
Leaders
Open RAN | 2021
Open RAN | 2022
Private Networks | 2021
Private Networks | 2022
Security
Tech and Connectivity
Telco Cloud
All
2022 Predictions
2023 Predictions
5G Edge
5G for Manufacturing
5G for Transportation
5G Monetization
5G Towers
Featured
Foundation
Guest
Leaders
Open RAN | 2021
Open RAN | 2022
Private Networks | 2021
Private Networks | 2022
Security
Tech and Connectivity
Telco Cloud
All
Aerospace and Defense
Agriculture
Commerce
Datacenter
Education
Energy & Utilities
Financials
HealthCare
Industrial Automation
Innovation Hub
Manufacturing
Media and Broadcast
Mining
Ports
Public sector
Retail
Smart Cities
Sports
Transportation
All
Aerospace and Defense
Agriculture
Commerce
Datacenter
Education
Energy & Utilities
Financials
HealthCare
Industrial Automation
Innovation Hub
Manufacturing
Media and Broadcast
Mining
Ports
Public sector
Retail
Smart Cities
Sports
Transportation