30 – Global Security Startups
Who are the global security startups that are innovating to solve the security challenges, including protecting public and private networks?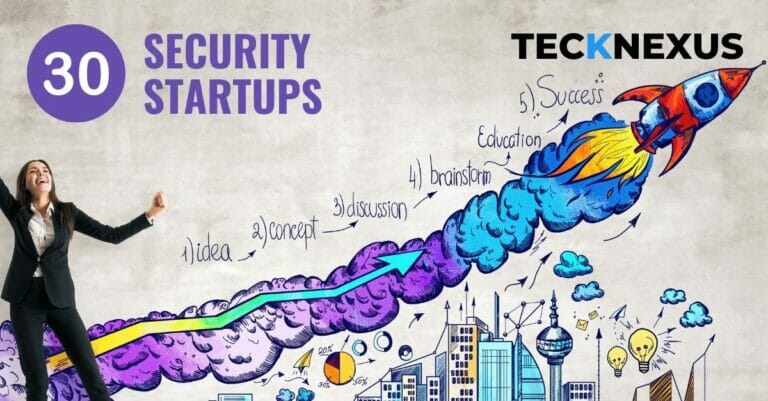 Arctic Wolf
Arctic Wolf's cloud-native platform, helps organizations end cyber risk by providing security operations as a concierge service. Arctic Wolf solutions include Arctic Wolf® Managed Detection and Response (MDR), Managed Risk, Managed Cloud Monitoring, and Managed Security Awareness; each delivered by their Concierge Security® Team.
CEO: Nick Schneider
Founded: 2012
Funding: US $150M (Series F)
HQ: Eden Prairie, Minnesota, US
---
Arkose Labs
Arkose Labs bankrupts the business model of fraud. Their innovative approach determines true user intent and remediates attacks in real-time. Risk assessments combined with interactive authentication challenges undermine the ROI behind attacks, providing long-term protection while improving good customer throughput.
Backed by Microsoft, PayPal, SoftBank and Wells Fargo, Arkose Labs is hailed by customers as a user-friendly solution to an ever-evolving fraud landscape.
CEO: Kevin Gosschalk
Founded: 2017
Funding: US$ 70M (Series C)
HQ: San Mateo, California, US
Awards: 2020 Gartner Cool Vendor in IAM and Fraud, Cyber Defense Magazine as a 2021 "Hot Company in Fraud Prevention", top 10 finalist in the RSA Innovation Sandbox and more
---
Axonius
Axonius is the cybersecurity asset management platform that gives organizations a comprehensive asset inventory, uncovers security solution coverage gaps, and automatically validates and enforces security policies. By seamlessly integrating with over 300 security and management solutions, Axonius is deployed in minutes, improving cyber hygiene immediately.
CEO: Dean Sysman
Founded: 2017
Funding: US$ 200M (Series E)
HQ: New York, NY, US
Awards: Most Innovative Startup of 2019 at the RSAC Innovation Sandbox, named to the CNBC Upstart 100 list and Forbes 20 Rising Stars
---
Block Armour
Block Armour is a Singapore and Mumbai-based venture focused on harnessing Blockchain and emerging technologies to counter growing Cybersecurity challenges in bold new ways. Its Secure Shield platform delivers comprehensive Zero Trust-based security for Enterprise systems, Cloud, and IoT. Block Armour solutions harness Software Defined Perimeter (SDP) architecture to render critical infrastructure invisible to attackers; while customized agents along with private Blockchain and TLS technology delivers a new breed of digital identity and access control for all users and connected devices. Its solutions are also crafted to secure smart city information infrastructure.
CEO: Narayan Neelakantan
Founded: 2016
HQ: Singapore
---
Canonic
Canonic is a SaaS Application Security platform that continuously profiles apps and user accounts, identifies suspicious or out-of-policy behavior, and automatically reduces the SaaS attack surface. Canonic's patent-pending App Sandbox captures any add-on and integration behavior — it provides access intelligence as well as threat & vulnerability insight by dynamically assessing network, data and platform API activities.
CEO: Boris Gorin
Founded: 2020
Funding: US $6M (Seed)
HQ: Tel Aviv, Israel
---
Claroty
Claroty empowers organizations to secure cyber-physical systems across industrial (OT), healthcare (IoMT), and enterprise (IoT) environments: the Extended Internet of Things (XIoT). The company's unified platform integrates with customers' existing infrastructure to provide a full range of controls for visibility, risk and vulnerability management, threat detection, and secure remote access. Claroty is deployed by hundreds of organizations at thousands of sites globally.
CEO: Yaniv Vardi
Founded: 2015
Funding: US$ 400M (Series E)
HQ: New York, NY, US
---
Cyera
Cyera gives organizations instant Data Reality, taking the guesswork out of cloud data security. Security teams have a complete, current, and correct picture of their data reality across all clouds and datastores. Cyera instantly provides companies a strong baseline for all security, risk management, and compliance efforts and ensures the entire organization operates with the same policies and guardrails.
CEO: Yotam Segev
Founded: 2021
Funding: US $60M (Series A)
HQ: Tel Aviv, Israel
---
Cyware
Cyware is a product-based cybersecurity provider. They offer a full-stack of innovative cyber fusion solutions for all-source strategic, tactical, technical and operational threat intelligence sharing & threat response automation. Cyware's Enterprise Solutions are designed to promote secure collaboration, inculcate cyber resilience, enhance threat visibility and deliver needed control by providing organizations with automated context-rich analysis of threats for proactive response without losing the element of human judgment.
CEO: Anuj Goel
Founded: 2016
Funding: US$ 30M (Series B)
HQ: New York, NY, US
---
Darktrace
Darktrace, a global leader in cyber security AI, delivers world-class technology that protects over 6,800 customers worldwide from advanced threats, including ransomware and cloud and SaaS attacks. The company's fundamentally different approach applies Self-Learning AI to enable machines to understand the business in order to autonomously defend it.
CEO: Poppy Gustafsson
Founded: 2013
Funding: US$ 50M (Series E)
HQ: Cambridge, Cambridgeshire, UK
Awards: Darktrace was named one of TIME magazine's 'Most Influential Companies' for 2021
---
Deep Instinct
Deep Instinct applies deep learning to cybersecurity. Deep learning is inspired by the brain's ability to learn. Once a brain learns to identify an object, its identification becomes second nature. Similarly, as Deep Instinct's artificial brain learns to detect any type of cyber threat, its prediction capabilities become instinctive. As a result, zero-day and APT attacks are detected and prevented in real-time with unmatched accuracy.
Deep Instinct brings a completely new approach to cybersecurity that is proactive and predictive. Deep Instinct provides comprehensive defense that is designed to protect against the most evasive unknown malware in real-time, across an organization's endpoints, servers, and mobile devices. Deep learning's capabilities of identifying malware from any data source results in comprehensive protection on any device, any platform, and operating system.
CEO: Guy Caspi
Founded: 2015
Funding: US$ 67M (Series D)
HQ: New York, NY, US
---
EclecticIQ
EclecticIQ is a global provider of threat intelligence, hunting and response technology and services. They enable you to stay ahead of rapidly evolving threats and outmaneuver your adversaries by embedding Intelligence at the coreTM of your cyberdefenses with our open and extensible cybersecurity platform and ecosystem. The most targeted organizations in the world – including governments and large enterprises – use EclecticIQ platform to operationalize threat intelligence, enable threat hunting, detection and response, and accelerate collaboration.
CEO: Joep Gommers
Founded: 2014
Funding: US$ 3.5M
HQ: Amsterdam, Holland
---
GitGuardian
GitGuardian is a cybersecurity startup solving the issue of secrets sprawling through source code, a widespread problem that leads to some credentials ending up in compromised places or even in the public space. The company solves this issue by automating secret detection for Application Security and Data Loss Prevention purposes. GitGuardian helps developers, ops, security, and compliance professionals secure software development, and define and enforce policies consistently and globally across all their systems. GitGuardian solutions monitor public and private repositories in real-time, detect secrets, and alert to allow investigation and quick remediation.
CEO: Jérémy Thomas
Founded: 2017
Funding: US $44M (Series B)
HQ: Paris, France
---
Grip Security
Grip security provides comprehensive visibility across all enterprise SaaS applications – known or unknown for apps, users, and their basic interactions with extreme accuracy to minimize false positives. Armed with deep visibility, Grip secures all SaaS application access regardless of device or location as well as mapping data flows to enforce security policies and prevent data loss across the entire SaaS portfolio.
CEO: Lior Yaari
Founded: 2021
Funding: US $19M (Series A)
HQ: Tel Aviv, Israel
---
JupiterOne
JupiterOne (jupiterone.com) is the software cloud-native security platform built on a graph data model, to expose the complex relationships between organizations' cyber assets. It enables you to create and manage your entire security process from policy creation, to compliance and certifications, to operating a secure cloud infrastructure while your company quickly grows and evolves. Use cases include: Cyber Asset Visibility & Management, Cloud Security Posture Management, Governance & Compliance, and – Security Operations & Security Engineering.
CEO: Erkang Zheng
Founded: 2018
Funding: US $30M (Series B)
HQ: Morrisville, North Carolina, US
---
Lacework
Lacework is the data-driven security platform for the cloud. The Lacework Polygraph Data Platform automates cloud security at scale so our customers can innovate with speed and safety. Lacework can collect, analyze, and accurately correlate data across an organization's AWS, Azure, GCP, and Kubernetes environments, and narrow it down to the handful of security events that matter.
CEO: David Hatfield
Founded: 2015
Funding: US$ 1.3B (Series D)
HQ: San Jose, California, US
---
Laminar
Laminar delivers data leakage protection for everything you build and run in the cloud. Laminar's Cloud Data Security Platform allows you to Discover and Classify continuously for complete visibility, Secure and Control to improve risk posture and Detect Leaks and Remediate without interrupting data flow. Complete data observability for everything running in your public cloud accounts. Both agentless and asynchronous monitoring of datastores, compute as well as data egress channels allows sanctioned data movements and alerts when something's wrong. Data protection teams can reduce the attack surface, detect real-time data leaks and get back in control of their data.
CEO: Amit Shaked
Founded: 2020
Funding: US$ 32M (Series A)
HQ: New York, NY, US
---
Lightspin
Lightspin's cloud security platform protects cloud and Kubernetes environments throughout the development cycle and simplifies cloud security for security and DevOps teams. Using patent-pending advanced graph-based technology, Lightspin empowers cloud and security teams to eliminate risks and maximize productivity by proactively and automatically detecting all security risks, smartly prioritizing the most critical issues, and easily fixing them – from build to runtime.
CEO: Vladi Sandler
Founded: 2020
Funding: US $16M (Series A)
HQ: Tel Aviv, Israel
---
Menlo Security
Menlo Security enables organizations to outsmart threats, completely eliminating attacks and fully protecting productivity with a one-of-a-kind, isolation-powered cloud security platform. The solution delivers on the promise of cloud security—by providing the most secure Zero Trust approach to preventing malicious attacks; by making security invisible to end-users while they work online; and by removing the operational burden for security teams.
CEO: Amir Ben-Efraim
Founded: 2013
Funding: US $100M (Series E)
HQ: Mountain View, California, US
---
Noetic Cyber
Noetic Cyber enables security teams to make faster, more accurate decisions to detect coverage gaps and reduce cyber risk. The Noetic solution is a cloud-based Continuous Cyber Asset Management & Controls Platform that provides teams with unified visibility of all assets across their cloud and on-premises systems, and delivers continuous, automated remediation to close coverage gaps and enforce security policy. Noetic improves security tool and control efficacy by breaking down existing siloes and improving the entire security ecosystem.
CEO: Paul Ayers
Founded: 2020
Funding: US $15M (Series A)
HQ: Waltham, Massachusetts, US
---
Nozomi Networks
Nozomi Networks is the leader in OT and IoT security and visibility. Their solution accelerates digital transformation by unifying cybersecurity visibility for the largest critical infrastructure, energy, manufacturing, mining, transportation, building automation and other OT sites around the world. Nozomi network's innovation and research make it possible to tackle escalating cyber risks through exceptional network visibility, threat detection and operational insight.
CEO: Edgard Capdevielle
Founded: 2013
Funding: US $100M (Series D)
HQ: San Francisco, California, US
Awards: Recognized as the Market Leader in OT and IoT Cybersecurity in 9th Annual Global InfoSec Awards at #RSAC 2021 and 2019 and more.
---
Onclave Networks
Onclave Networks, Inc. is a global cybersecurity leader transforming the future of securing all IT/OT devices and systems. Improving on the methods and technology used by the Department of Defense (DoD) and U.S. Intelligence Community (IC), Onclave's mission is to provide the fastest path to a more secure, simplified and scalable solution – making it easier and cost-effective for enterprises to manage and continuously monitor. Onclave's solution aligns with the National Institute of Standards and Technology (NIST) Zero Trust Architecture as published in Special Publication 800-207.
CEO: Don Stroberg
Founded: 2016
Funding: Total funding $1M till date
HQ: McLean, VA, US
---
OneLayer
OneLayer is a cyber security platform dedicated to private cellular networks, that enables organizations to unleash their full potential. Private cellular has all the ingredients to be more secure, yet most of the existing security solutions such as firewalls, NAC, IDS/NDR and Asset Management tools, are not applicable in the new cellular environment. Hence, they are unable to secure the network itself, exposing it to lurking threats.
The multi-purpose promise of private networks, combining IT/OT use cases, endpoint mobility, roaming across networks and cloud edge services, further increases the attack surface. Accordingly, cybersecurity is considered to be the main adoption barrier by both customers and technology providers. 
OneLayer ensures that the best IoT security toolkit and approaches will be simply implemented in your private cellular environment. We extend and adopt existing security methodologies to this new type of network and provide full asset visibility, context-based segmentation, cellular anomalies detection & response and zero-trust device connectivity.
CEO: Dave Mor
Founded: 2021
Funding: US $8M (Seed)
HQ: Tel Aviv, Israel
---
Orca Security
Orca Security provides cloud-wide, workload-deep security and compliance for AWS, Azure, and GCP, without the gaps in coverage, alert fatigue, and operational costs of agents. Unlike competing tools that operate in silos, Orca treats your cloud as an interconnected web of assets, prioritizing risk based on the severity of the underlying security issue combined with environmental context, including its accessibility and potential damage to the business. This does away with thousands of meaningless security alerts to provide just the critical few that matter, along with their precise path to remediation.
CEO: Avi Shua
Founded: 2019
Funding: US$ 340M (Series C)
HQ: Portland, Oregon, US
---
Polar Security
Polar is the automates cloud data security & compliance – wherever your sensitive data is, however fast developers create it. Polar's agentless DSPM (Data Security Posture Management) platform automatically finds where your data stores are, what sensitive data is inside, and where the data is moving, to find data vulnerabilities and compliance violations.
CEO: Mark Yelen
Founded: 2021
Funding: US $8.5M (Seed)
HQ: Tel Aviv, Israel
---
Privafy
Privafy protects Data-in-Motion. Data-in-motion has rapidly become the most vulnerable part of every organization's information and communication architecture. As organizations embrace the openness of the Internet and move data and applications to the cloud, traditional network security technologies and systems are no longer effective in protecting data as it moves between cloud workloads and applications.
Privafy's security-as-a-service application secures data wherever it travels. The company's cloud-native technology integrates all the functionality of traditional point solutions, such as encryption, firewall, DDoS protection, IDS/IPS and DLP technology, to provide comprehensive data protection as it moves between locations, clouds, mobile devices, and IoT. Deployed in minutes, Privafy works seamlessly with existing infrastructure to protect organizations of all sizes against today's most damaging data-centric attacks, all while disrupting the cost associated with complex, archaic network solutions.
CEO: Guru Pai
Founded: 2019
Funding: US $22M
HQ: Burlington, Massachusetts, US
---
Revelstoke
Revelstoke SOAR is low-code, high-speed Security Orchestration, Automation, and Response Platform built on a Unified Data Layer. Revelstoke's next-gen SOAR gives SOC teams the power to work smarter, faster, and more effectively than ever before.
CEO: Bob Kruse
Founded: 2020
Funding: US$ 5M
HQ: San Jose, California, US
---
SecurityGen
SecurityGen is a global start-up focused on telecom security. They deliver a solid security foundation for driving secure Telco digital transformations and ensuring next-gen enterprise intelligent connectivity. SecurityGen's extensive product and service portfolio ensures complete protection against existing and advanced telecom security threats.
CEO: Amit Nath
Founded: 2022
Funding: No external funding
HQ: Rome, Italy
Awards: Security Gen earned second place in the ROCCO Research Vendor Innovators Award and also won the Vendor Innovation Award at this year's Telecoms World Middle East Awards for its new ACE automated breach and attack simulation platform for mobile networks.
---
SentinelOne
SentinelOne is a pioneer in delivering autonomous security for the endpoint, datacenter and cloud environments to help organizations secure their assets with speed and simplicity. SentinelOne unifies prevention, detection, response, remediation and forensics in a single platform powered by artificial intelligence. With SentinelOne, organizations can detect malicious behavior across multiple vectors, rapidly eliminate threats with fully-automated integrated response and to adapt their defenses against the most advanced cyberattacks.
CEO: Tomer Weingarten
Founded: 2013
Funding: US$ 267M (Series F)
HQ: San Francisco, California, US
Awards: Recognized by Gartner in the Endpoint Protection Magic Quadrant as a Leader and has enterprise customers worldwide.
---
Spry Fox Networks
Spry Fox Network's multi-layered security solution addresses fraud detection and prevention and reduces data breaches. 
The solution consists of three different components:
Quantum Path Network Exposure Function (QP-NEF)

QP (Quantum Path) Cloud Monet, a SaaS platform

Quantum Path Location Authorization (QP- LOKA)
With a presence in UK and USA, Spry Fox Networks is a team of high caliber, end-to-end wireless networks experts with over three decades of experience in designing, developing, integrating, and deploying various wireless products. We have also designed networks and built innovative solutions for various use-cases across Core (5GC/EPC), RAN, UE, SDN, OSS, BSS, IMS, and telecom applications. Our ecosystem-wide experience as Vendors, Service Providers, Systems Integrators, and Solution providers has given us unique insights into telecom networks.
Director: Steven Ballantyne
Founded: 2014
Funding: No external funding
HQ: Swindon, Wiltshire, UK
---
Snyk
Snyk is the leader in developer security. Their solution enables developers to build secure applications and equip security teams to meet the demands of the digital world. Snyk's developer-first approach ensures organizations can secure all of the critical components of their applications from code to cloud, leading to increased developer productivity, revenue growth, customer satisfaction, cost savings and an overall improved security posture. Snyk's Developer Security Platform automatically integrates with a developer's workflow and is purpose-built for security teams to collaborate with their development teams.
CEO: Peter McKay
Founded: 2015
Funding: US$ 75M (Series F)
HQ: Boston, MA, US
---
Read the complete article in the 5G Magazine
All
2022 Predictions
2023 Predictions
5G Edge
5G for Manufacturing
5G for Transportation
5G Monetization
5G Towers
Featured
Foundation
Guest
Leaders
Open RAN | 2021
Open RAN | 2022
Private Networks | 2021
Private Networks | 2022
Security
Tech and Connectivity
Telco Cloud
All
2022 Predictions
2023 Predictions
5G Edge
5G for Manufacturing
5G for Transportation
5G Monetization
5G Towers
Featured
Foundation
Guest
Leaders
Open RAN | 2021
Open RAN | 2022
Private Networks | 2021
Private Networks | 2022
Security
Tech and Connectivity
Telco Cloud
All
Aerospace and Defense
Agriculture
Commerce
Datacenter
Education
Energy & Utilities
Financials
HealthCare
Industrial Automation
Innovation Hub
Manufacturing
Media and Broadcast
Mining
Ports
Public sector
Retail
Smart Cities
Sports
Transportation
All
Aerospace and Defense
Agriculture
Commerce
Datacenter
Education
Energy & Utilities
Financials
HealthCare
Industrial Automation
Innovation Hub
Manufacturing
Media and Broadcast
Mining
Ports
Public sector
Retail
Smart Cities
Sports
Transportation