Technology and Mobility: Innovations that move people | BMW
The future of driving is automated. What are the different levels of autonomous driving? How is BMW innovating?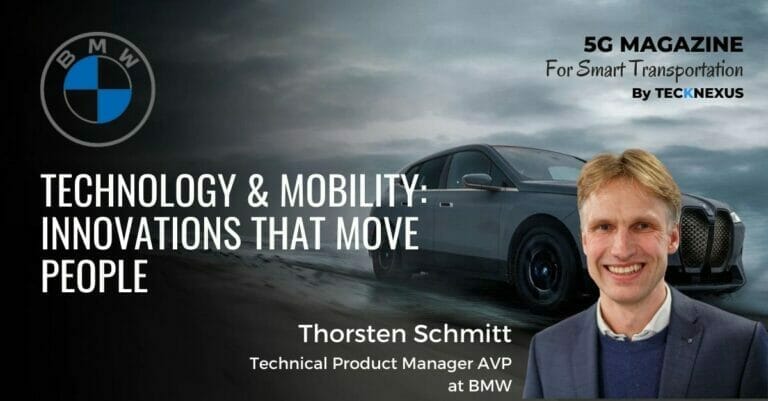 THE FUTURE OF DRIVING IS AUTOMATED
Mobility is undergoing a transformation unlike anything we have seen before. At the BMW Group, this presents us with enormous challenges. We are meeting this head-on with innovative technologies – but the safety of our customers always remains our top priority. We already offer driver assistance systems, such as speed, steering, and lane control assistants. With these developments, we are on the threshold of highly-automated driving. It will still be a few years before series-production vehicles are capable of autonomous driving. The automotive industry categorizes this development into five levels.
DRIVER, CAR, AND SURROUNDINGS BECOME ONE
Intelligent connectivity makes mobility much easier, safer, and more convenient for our customers. With its Connected Services for BMW, MINI, and BMW Motorrad, the BMW Group is one of the world's leading automobile manufacturers in this field of technology, with more than 20 years of experience in driver assistance systems and digital services. In the past 10 years alone, the BMW Group's constant efforts to advance digital connectivity have been recognized with more than 50 national and international awards.
Connected Services at BMW, MINI, and BMW Motorrad
BMW ConnectedDrive is currently available in 48 countries and already installed in more than 14 million vehicles driving on roads around the world. A steadily growing number of digital touchpoints, such as Amazon Alexa, Google Assistant or the MY BMW App, ensure the vehicle is fully connected. With over 20 years of expertise in User Interface and Experience, the new BMW iDrive offers our customers a seamless experience and access to all digital products and services in the car.
MINI Connected enables in 43 markets worldwide a new era of connectivity. All-new MINI models are available with the option of a built-in SIM card. This allows MINI drivers to access a digital world of personalized services designed to make day-to-day mobility and planning even easier. With the MINI App, they always stay connected to their car.
At BMW Motorrad, connectivity is all about fast, clear information for the driver, with minimum distraction from traffic and a unique operating concept. Functionality such as Bluetooth connectivity, the innovative TFT Display, and Connected Apps make BMW motorcycles safer and more fun to ride.
Read the complete article in the 5G Magazine
All
2022 Predictions
2023 Predictions
5G Edge
5G for Manufacturing
5G for Transportation
5G Monetization
5G Towers
Featured
Foundation
Guest
Leaders
Open RAN | 2021
Open RAN | 2022
Private Networks | 2021
Private Networks | 2022
Security
Tech and Connectivity
Telco Cloud
All
2022 Predictions
2023 Predictions
5G Edge
5G for Manufacturing
5G for Transportation
5G Monetization
5G Towers
Featured
Foundation
Guest
Leaders
Open RAN | 2021
Open RAN | 2022
Private Networks | 2021
Private Networks | 2022
Security
Tech and Connectivity
Telco Cloud
All
Aerospace and Defense
Agriculture
Commerce
Datacenter
Education
Energy & Utilities
Financials
HealthCare
Industrial Automation
Innovation Hub
Manufacturing
Media and Broadcast
Mining
Ports
Public sector
Retail
Smart Cities
Sports
Transportation
All
Aerospace and Defense
Agriculture
Commerce
Datacenter
Education
Energy & Utilities
Financials
HealthCare
Industrial Automation
Innovation Hub
Manufacturing
Media and Broadcast
Mining
Ports
Public sector
Retail
Smart Cities
Sports
Transportation