Secure Your Spot! First 50 Registrations Get FREE Access to MWC Las Vegas Event!
Understanding the strategic value of mobile networks in times of conflict: MWC23 Las Vegas SEC CON
As nations are subjected to new and profound geopolitical stresses, we gain a clearer insight into the criticality of affected infrastructure and services.
Just like water, gas and electrics, mobile networks are an essential part of the critical national infrastructure on which millions of lives depend. The need to ensure they are protected, stable and even prepared for uses outside of conventional service provision is becoming an issue of increasing importance for the mobile industry.
This is the motivation behind the creation of the GSMA's SEC CON 2023. On 27th September at MWC Las Vegas, there will be a continuation of the SEC CON 2023: Securing telecoms in times of conflict summit held earlier this year at MWC 23 Barcelona. This will come with a renewed focus and insights on network security and its important role in times of global conflict.
As a vital piece of critical infrastructure, the industry needs to understand how mobile networks can remain available and resilient during times of conflict. As was argued at March's event, 'cyber war' is a term sometimes used more commonly than it is understood. In the opening phases of the conflict in Ukraine, media expectations were of a sudden, obvious and decisive strike but missed other impactful ways in which mobile networks, infrastructure and components were utilised.
In other conflict areas, mobile networks and their operation have enabled the civilian populations to continue communication with each other and maintain access to the great variety of services that depend on mobile internet. It has also allowed people to use apps to report areas of danger, help rescue operations and inform authorities.
Responses like these are not developed overnight, but are the result of vast amounts of preparation and planning – especially when, in many such cases in Ukraine, they were executed for the first time.
There are numerous lessons that the wider mobile ecosystem can learn from by studying successes in mobile network security, in times of conflict – perhaps the most important being that those with a mastery of cyber warfare and its effects on the civilian population and the battlefield, will come out on top.
The widespread misunderstanding of the nuances of cyber warfare are of course a reflection of a disconnect between the media and the mobile industry. It is to everyone's advantage that the industry dedicates more time to working on – and communicating – the role of mobile networks in times of conflict. Here, industry events such as SEC CON can play a key role in guiding the industry towards key issues of the day and shaping collaborative efforts to combat common issues.
The GSMA was created on the common understanding to build and operate a worldwide mobile telecommunication network without borders. It is well-placed to foster changes and improvements to communications and supply chain resilience. At SEC CON in Las Vegas, attendees will have the opportunity to discover this from a range of leading security experts from leading organisations such as ENEA Adaptive Mobile Security, Kyivstar, Mitre, Sec Dev Group and Virginia Tech.
To anyone who may ask why this event matters – to restate the words of Cathal McDaid, CTO of ENEA Adaptive Mobile Security, at March's SEC CON event: "We would all like to pretend mobile networks will only be used for peaceful purposes, but they're not. We need to adapt to that environment and use the tools at our disposal, if we don't, those on the other side – that want to do us harm – will do so."
---
Agenda:
Session 1 – The Mobile Network Battlefield – Recognizing the role of telecoms during conflict
Telecoms represent a significant battlefield for cyber warfare. As a vital component of a nation's infrastructure, defending mobile networks is a high priority. This session will discuss the challenges that conflict poses to the mobile industry and strategies for building resilience in this rapidly evolving arena.
Time
Session
Speaker
09.30 – 09.33
Welcome and Intro
Samantha Kight , Head of Industry Security, GSMA
09.33 – 09.40
Keynote: Recognizing the role of telecoms during conflict Throughout history we have seen how new technology changes the experiences of people caught up in conflict. This key note explores how the GSMA has built a network to bring the industry together to support the efforts in maintaining and standing up connectivity.
Mats Granryd, Director General, GSMA
09.40 – 10.00
Case Study: The Mobile Network Battlefield Mobile Networks and mobile phones are now ubiquitous throughout the world, and that includes on the Battlefield. We profile the history of mobile networks in conflicts, with a focus on their use in Ukraine. We will initially cover the expected outcome and the actual uses of mobile networks, as well as how both sides prepared and adapted over time. Then we shall present some of the results of new research on how mobile networks can be used on the battlefield. Finally, we will give recommendations on how network and countries around the world can learn from this conflict to help build in resilience and security into their own societies
Cathal McDaid, Chief Technology Officer, ENEA AdaptiveMobile Security
10.00 – 10.15
Keynote: Keeping Civilians Connected in Conflict – Kyvstar's experience Connectivity is a humanitarian need during the war.Ukraine is facing a growing humanitarian catastrophe and connectivity plays a vital role during evacuation, providing help and medical services, having access to information and being connected with loved ones. Kyivstar, the biggest mobile operator in Ukraine, will share lifehacks on how to be prepared for crisis scenarios during war times, focusing on four strategics pillars:• Securing people
• Securing the network
• How to work during blackouts
• Humanitarian helpKyivstar is working day and night to provide sustainable and secure mobile communication services ensuring that all Ukrainians can access information, use critical digital services and contact loved ones.
Volodymyr Lutchenko, Chief Technology Officer, Kyivstar
10.15 – 10.40
Fireside Chat: Building resilience in mobile networks
Speaker TBC
10.40 – 10.45
Closing
Samantha Kight , Head of Industry Security, GSMA
10.45 – 11:30
Networking Break
Session 2 – Disinformation: Securing telecoms to stop fake news from spreading
In times of conflict, an honest exchange of information is hard to come by. Disinformation can be spread extensively through telecoms, presenting security challenges for operators and the wider ecosystem. This session will discuss the implications of disinformation, propaganda and active measures for telecoms during conflicts.
Time
Session
Speaker
11.30 – 11.35
Welcome
Samantha Kight , Head of Industry Security, GSMA
11.35 – 11.45
Intro: Massive digital transformation is shaping our world, and not always for the better. While disinformation and misinformation are hardly new, these and other digital harms are being turbo-changed by digital connectivity.Our growing dependence on satellites, data centers, underwater cables, cell phones, digital platforms and the algorithms that power them are bringing both opportunities and risks.From Afghanistan and Yemen to Haiti and Mexico, the spread of digital harms has real world consequences. They can determine whether someone lives or dies by shaping everything from access to security and protection, to water, food, healthcare, and vaccines.During this intro, SecDev Group will talk about how digital dependencies offer both lifelines and liabilities.
Robert Muggah, Co-Founder, SecDev
11.45 – 12.05
Case Study: Cognitive Influence Operations during Gray Zone Conflict – A Case for Industry Risk Reduction
David Simpson, Professor, Virginia Tech
12.05 – 12.25
Panel Discussion: Securing telecoms to stop fake news from spreading
Charles Clancy, Senior Vice President, MITRE David Simpson, Professor, Virginia Tech
12.25 – 12.30
Closing
Samantha Kight , Head of Industry Security, GSMA
Our Speakers:
Opening Remarks: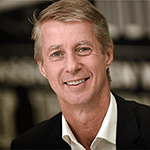 Mats Granryd, Director General, GSMA
Session 1: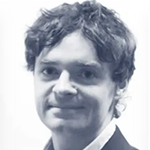 Cathal McDaid, Chief Technology Officer, Enea AdaptiveMobile Security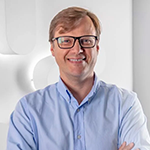 Volodymyr Lutchenko, Chief Technology Officer, Kyivstar
Session 2:
Robert Muggah, Co-Founder, SecDev Group
Charles Clancy, Ph.D., Senior Vice President, MITRE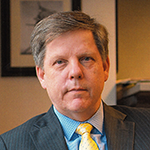 David Simpson, Professor, Virginia Tech
Master of Ceremonies: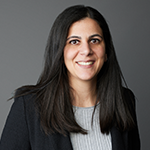 Samantha Kight, Head of Industry Security, GSMA
This summit is open to all MWC Las Vegas passes.