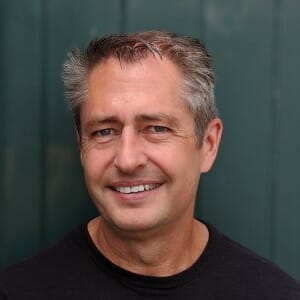 Chief Marketing Officer at Rakuten Symphony
Geoff is a software engineer by birth, being fortunate to be involved in both mobile and the internet as they have started and have grown. Geoff first worked at CERN as Tim Berners Lee invented the internet and then joined Ericsson in 1991 as 2G was starting.
Throughout his journey in telecom and cloud, he's been a software engineer and led research and development, business development, network rollouts, consulting, marketing campaigns and strategic communications for his teams.
He has been embedded in AT&T, helping to catapult their Silicon Valley innovation initiatives and delivered the world's first live global mobile sports channel with the Volvo Ocean Race Round the World Race.
Geoff also served as chief marketing officer for MobiledgeX, a startup founded by Deutsche Telekom, focusing on the mobile edge computing space.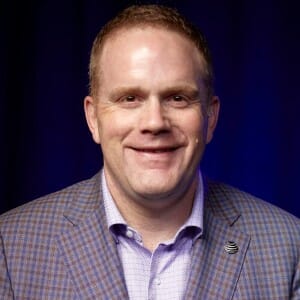 Vice President of 5G Center of Excellence at AT&T Business
As AVP AT&T's 5G Center of Excellence, Jason Inskeep leads a cross-functional team focused on 5G Solutions for Business. Jason and his team, comprised of innovative change agents, work directly with AT&T Business customers to shape the evolution of the 5G network to support Business centric use cases. Over the past years, Jason has been at the forefront of the AT&T vision for 5G, serving as the primary presenter in the AT&T Executive Briefing Center. His leadership internally earned him back-to-back AT&T Visionary Awards in 2017 & 2018 and externally led him to be named as a 2020 FierceWireless Rising Star.
Prior to the COE, Jason was key in launching AT&T's 5G strategy and AT&T's Private Cellular Suite which include MEC. His background in technology and experience with customers were instrumental in the design, deployment, and customer agreement of multiple live 5G trials in multiple customer verticals including one of the first 5G factories. The success of these and other engagements have not only led to new opportunities but catapulted AT&T Business to the forefront of the 5G revolution.
Before 5G, Jason supported various organizations within AT&T from Innovation to Sales.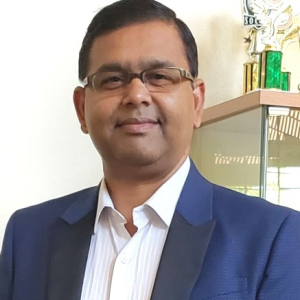 Vice President of product and technology development at JIO
Ravi Sinha is working with the world's fastest-growing telco brand Reliance Jio as the Director of 5G Product and Technology Development. He is a versatile R&D Executive serving leadership roles in the wireless industry with expertise in product development and technology strategy, business analysis, M&A assessments, Strategy planning that enables Jio to achieve its long-term objectives. He brings over two decades of experience and working with some of the world's largest telecom companies and service providers. In his previous role, he spearheaded efforts to innovate cutting-edge projects around small cell solutions and Cloud-Native Infra assets for Telco Consumptions.
Ravi Sinha is also serving as the Chairman of Small Cell Forum Emerging Technology initiatives, where he is leading a team of professionals to help the industry in Cutting Edge Small Cell Technology evolution and recommendations as well as Smart and Cognitive EDGE, Automotive and 5G/WiFI6 convergence.