4 Specific 5G Monetization Opportunities in 2023
There are specific areas from which telcos will mine the revenue. But the key 5G monetization strategy for telcos would be to invest in all 5G standalone (SA) network aspects. It will bring different ecosystem partners together, help upgrade charging models, strategize usage of telecom APIs, and launch network slices to tap enterprise customer segments. All these would be driven by bringing high-level end-to-end automation and a solid orchestration platform to start services to consumers quickly.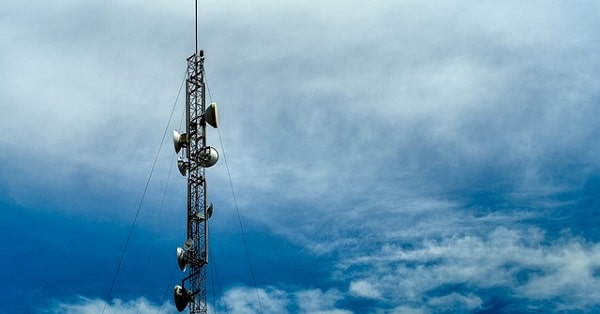 5G was first launched in 2019 by SK Telecom with the help of other telecom operators. Since then till today, 245 operators in 95 countries have launched commercial 3GPP-compatible 5G services. This strategic shift has been revolutionary to telcos, solution providers, and OEM manufacturers regarding new revenue streams that are supposed to be obtained from 5G supporting use cases. But the revenue promise of true 5G is partially realized.
Reasons for slow 5G monetization
The parameter for actual 5G measurement lies in the realization of use cases such as enhanced Mobile Broadband (eMBB), Ultra Reliable Low Latency Communications (URLLC), Massive Internet of Things (MIoT), High-Performance Machine-Type Communications (HMTC), and Vehicle-to-Everything (V2X). To support these use cases, we need to have a fully virtualized end-to-end 5G standalone network that is compatible with 3GPP and utilizes hardware network components that are also compatible. And to this date, only 42 operators have successfully launched the standalone (SA) 5G network. The remaining operators have found a 5G Non-Standalone (NSA) network on top of the existing 4G EPC network is not a true 5G.
On the private 5G network side, true network potential is hindered by the lack of application-specific devices, as highlighted in Ericsson's latest Mobility report. Since the 5G launch, only 3% of vertically focused 5G devices have been in use compared with phones, tablets, and CPEs. Telcos must consider this in their 5G monetization strategy by pushing transformation in every aspect.
As per Dell'Oro research, Chinese telecom operators have successfully built 5G SA core, including Mobile Private Networks (MPNs) with network slicing and edge computing, resulting in substantial revenues from MPN application projects and industrial applications. On the other hand, T-Mobile implemented eMBB in their network and started offering mmWave Fixed Wireless Access (FWA) to subscribers in the United States. Last year, T-Mobile emerged as the leading provider of FWA services in the U.S. Clearly, there is a long way to go to transform the technology experience with 5G for the maximum number of telco operators.
Based on several predictions released in the last couple of months, 2023 will be the year telcos' main priority will be to speed up SA investments to start generating revenue step by step. FWA can be the first venture to kickstart making money, but slowing telcos will continue creating buzz by testing network slicing and mobile edge computing (MEC). Also, telcos will have more ways and opportunities to get started with revenue generation.
Monetization Opportunities and Requirements
Identifying the target market
At an initial level, telcos see enterprises as a prospect for customers to subscribe to use cases (network slicing, edge, IoT, etc.) and services they offer. But in the roadmap to make monetization a mainstream goal, telcos need to explore the opportunities not just in the B2C but B2B2X segment. In a nutshell, at each stage of the 5G transformation for monetization, telcos need to have identified their target consumer segments.
Building a Partner Ecosystem
Telcos need to go beyond just a faster connectivity provider to sell use cases to enterprises and relevant services to end consumers where personalized experience is the key. Telcos can tap into customer experience-oriented opportunities by adopting the B2B2X model, which involves forming partnerships with digital service providers like Netflix, Uber, Spotify, and Disney. Another area for exploring partnerships can be in (Massive Machine-Type Communications) MMTC as eMBB is already realized with FWA. Telco can find adjacent business streams by formulating a partnership strategy for selling IoT use cases like Smart Homes, Smart Vehicles, Smart Cities, and Smart Wearables.
Transforming Billing/Charging Models
5G has started gaining revenue by offering consumers FWA and will continue this year. Telcos will offer private 5G to enterprises to tap new use cases in private networks. Similarly, they can also provide network slicing-based services to public networks. All such use cases for enterprises and public networks require different solution providers' involvement in handling specific operations in the use cases. Also, the services they offer with 5G will vary according to the quality of services (QoS) requirements (network slicing). In such a diversified ecosystem and service criteria, telcos can only handle some things to support use cases. To solve this challenge, they need to partner with other ecosystem players. Considering the complex partner ecosystem, telcos require solid BSS systems with innovative charging models leveraging telco APIs and enabling co-integrated systems. It will be more like a marketplace where each partner will get their share through pricing offered to telco customers.
In the past, telcos used to charge their subscribers based on attributes like bandwidth consumption used in minutes or bytes utilized. With edge computing-like use cases, we can measure charging based on perceived value for particular use cases based on customization and configuration to avail services to customers. For this purpose, telcos must build unique platforms supporting billing functions across various network use cases.
Leverage Telecom APIs
Telecom APIs allow leveraging the network and subscribers' assets to external systems to create new revenue opportunities, enable monitoring, and secure networks. Telcos can leverage their APIs in multiple ways to generate revenue.
Providing APIs access in exchange for license fees or paid subscriptions
By integrating with new technologies like chatbots, IoT, and connectivity systems
Recently, Jio acquired AI firm Haptik as a customer retention strategy using AI that resulted in achieving 97% ROI and managed to save $3 million OPEX. Telcos can offer IoT solutions like Smart Everything by enabling APIs to collect data (alerts, logs, and time series of usage) from IoT devices and integrate them with cloud environments. Verizon offers ThingSpace Connectivity Management API that allows IoT devices to add and monitor devices, track location, and schedule updates.
Network Slicing
Network slicing would be a mainstream opportunity for telcos who started their journey towards 5G SA to capture private networks' market share. It enables customer experience enhancements utilizing the 5G by providing traffic differentiation in one network in which different types of applications can be treated individually based on specific needs from enterprises or dedicated vertical units. Network slicing offers a low-cost way to build a private network for industrial/enterprise customers compared to standalone mobile private networks (MPNs). It leverages 3GPP specifications like Public Network Integrated – Non-Public Networks (PNI-NPN) to set up MPNs.
Network slicing is the next recommended use case as per recently published research reports by Dell'Oro research, Counterpoint research, and enlisted as a top priority use case in Telecom's survey report.
As per Dell'Oro research, China has accomplished 5G SA that includes shared Mobile Private Networks (MPNs) and MEC with network slicing. The Market size for MPNs with network slicing via public MEC is projected as 10.5 million macro-base station locations.
In 2018, China Mobile, CSG, and Huawei collaborated strategically for the "5G+ smart grid" project in which network slicing was implemented in Smart grid operations.
Last year in September 2022, Singtel enhanced the digital experience of the Grand Prix using network-slicing technology. Network slicing was applied to the CAST marketplace for seamless streaming of race.
Conclusion
In a recent 5G monetization forum, Rahul Atri emphasized telco operators to start selling use cases to businesses and end consumers. It will also help them focus on building platforms that will support operators to deploy quickly, monitor use cases, and allow them to charge the customers effectively based on their usage patterns. The 5G monetization strategy for telcos would be to invest in all 5G standalone (SA) network aspects. It will bring different ecosystem partners together, help upgrade charging models, strategize usage of telecom APIs, and launch network slices to tap enterprise customer segments. All these would be driven by bringing high-level end-to-end automation and a solid orchestration platform to start services to consumers quickly.
All
2022 Predictions
2023 Predictions
5G Edge
5G for Manufacturing
5G for Transportation
5G Monetization
5G Towers
Featured
Foundation
Guest
Leaders
Open RAN | 2021
Open RAN | 2022
Private Networks | 2021
Private Networks | 2022
Security
Tech and Connectivity
Telco Cloud
All
2022 Predictions
2023 Predictions
5G Edge
5G for Manufacturing
5G for Transportation
5G Monetization
5G Towers
Featured
Foundation
Guest
Leaders
Open RAN | 2021
Open RAN | 2022
Private Networks | 2021
Private Networks | 2022
Security
Tech and Connectivity
Telco Cloud
All
Aerospace and Defense
Agriculture
Commerce
Datacenter
Education
Energy & Utilities
Financials
HealthCare
Industrial Automation
Innovation Hub
Manufacturing
Media and Broadcast
Mining
Ports
Public sector
Retail
Smart Cities
Sports
Transportation
All
Aerospace and Defense
Agriculture
Commerce
Datacenter
Education
Energy & Utilities
Financials
HealthCare
Industrial Automation
Innovation Hub
Manufacturing
Media and Broadcast
Mining
Ports
Public sector
Retail
Smart Cities
Sports
Transportation