The journey from edge to becoming private 5G telcos
The cloud and edge vendors are taking various approaches to target enterprise customers for Private 5G networks.
Sample private network strategies of edge and cloud vendors include:
Acquisitions of network equipment & technology vendors

Building an ecosystem of partners across companies with telecom expertise

Advancing and customizing their existing cloud & edge offerings to support 5G, 4G/LTE, and CBRS technologies and applications. 

Extending their existing edge compute partnerships with mobile network operators

Enhancing their existing cloud & edge computing portfolio to support 5G applications
This article currently focuses on only two cloud & edge vendors – Microsoft and Amazon, their offerings, partnerships, and approaches to winning the private network deals. 
---
Microsoft Private Network Strategy
Building Telco systems with acquisitions & partnerships

To build its 5G ecosystem, in March 2020, Microsoft acquired Affirmed Networks for $1.35 billion for its cloud-native 5G core solution for mobile network operators. Affirmed portfolio includes virtual Evolved Packet Core (vEPC), which supports:
5G NSA (Non-Stand Alone)

CUPS (Control and User Plane Separation)

Network slicing integrated virtual probe

Virtualized DPI and GiLAN

Virtualized Wi-Fi

Automation and orchestration capabilities

Analytics and security services

In May 2020, Microsoft acquired Metaswitch for its virtualized network software and voice, data, and communications solutions for operators. 
Metaswitch's Fusion core solution includes 5G user plane functions (UPF), Core control plane functions (AMF/SMF), and Network orchestration and automation components. The solution has been architected for enterprise 5G/4G networks using CBRS, LTE-U, and NR-U.  

Microsoft extended its cloud and edge portfolio to include Azure edge zones and Azure private edge zones.
Azure Edge Zones connects the Azure services directly to the 5G networks in the operator's data center. It enables developers to build applications requiring ultra-low latency, such as online gaming, remote meetings, and events. Sample operators expanding their collaboration with Microsoft Azure include AT&T, Etisalat, NTT Communications, Proximus, Rogers, SK Telecom, Telefonica, Telstra, and Vodafone Business.
Azure Private Edge Zones is a private 5G/LTE network combined with Azure Stack Edge on-premise to deliver ultra-low latency, high-bandwidth, and secure solutions. Sample scenarios that can leverage Azure private edge zones include smart factory/IoT use cases, logistics and operations for retail customers, and smart grids at hospitals for remote diagnostics.
Microsoft Azure has formed partnerships with AT&T, Verizon, T-Mobile, and Telstra to provide a carrier-grade cloud and edge computing platform to operators for 5G technology. 
Microsoft also partnered with systems integrators and vendors such as Accenture, Tech Mahindra, HPE, Intel, RedHat, VMware, Mavenir, and ASOCS to enable 5G and edge applications. It also joined the 5G Open innovation lab as a founding partner to provide its edge computing platform and resources to startups. 
To summarize, Microsoft's private network strategy is to 
Acquire companies with strong telco network-specific technologies 

Build partnerships with telco-specific infrastructure, technology, and services companies

Enhance their existing cloud & edge computing portfolio to support private networks

Extend their existing edge compute partnerships with global mobile network operators
---
Amazon Private Network Strategy
Expanding Edge solutions and Partnerships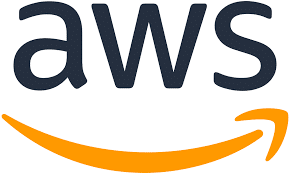 AWS portfolio includes the below 5G and Edge offerings for Mobile Network Operators.
AWS wavelength – that combines the high bandwidth and ultra-low latency of 5G networks with AWS compute and storage services. It enables developers to build high-performance mobile edge computing applications. Sample 5G applications that can leverage AWS wavelength include game streaming, interactive live video, event streaming, AR/VR applications, in-car telematics, and industrial automation.
AWS wavelength zones – that are AWS infrastructure deployments that embed AWS compute and storage services within an operator's data centers at the edge of the 5G network. It enables application traffic from the 5G device to reach servers in the wavelength zone without leaving the operator's network. AWS wavelength zones are available in 10 cities within the US with Verizon. They are also available in Tokyo, Japan, with KDDI, and Daejeon, South Korea, with SKT.
AWS local zones – are places AWS compute, storage, database, and other services close to the end-users in a specific geography. It enables them to run applications that need single-digit millisecond latency.
AWS outposts – that allows customers to compute and storage on-premises for meeting the latency requirements.
AWS snow family comprises AWS snowcone, AWS Snowball, and AWS snowmobile. It offers several physical devices, capacity points, and built-in computing capabilities to support applications that require increased capabilities and performance at the edge. Sample use cases that can leverage snow family include IoT for manufacturing and healthcare and private LTE/5G network deployments.
Amazon has partnered with Verizon, Vodafone Group, KDDI, and SK Telecom to develop AWS wavelength, the cloud computing platform to offer edge computing services on 5G networks. The partnered operators will deploy Amazon's AWS wavelength to provide its developers build applications that can enable less than 10-millisecond latencies over the 5G network.
Two key partnerships for private 4G/LTE and 5G that Amazon has formed are with – Federated Wireless and Athonet.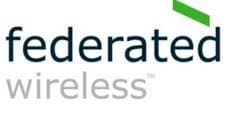 Federated Wireless is one of the pioneers of Citizens Broadband Radio Service (CBRS). It offers Connectivity-as-a-Service that lets enterprises in the US buy and deploy private 4G and 5G networks with a single click from AWS Marketplace. It is an end-to-end managed service that includes discovery, planning, design, build, operation and support, enabling enterprises to realize the benefits of 5G with strong security and minimum risk and capital expenditure.
With Federated wireless, AWS is positioning itself as an enabler of private networks for industrial and manufacturing IoT environments. In these environments – device types, locations, and densities are widely varied, and wireless interference using legacy Wi-Fi networks is extremely common and detrimental to business performance.

The other partnership with Athonet is for BubbleCloud, 5G-Ready LTE networks. Athonet's mobile core is available on AWS serving CBRS, OnGo, open spectrum initiatives, and licensed spectrum with integration to AWS IoT. It allows users to create localized bubbles of private LTE coverage with locally connected Athonet edge nodes. All Athonet edge nodes are connected & managed from the AWS cloud. 
To summarize, Amazon private network strategy is to 
Build partnerships with telco-specific technology vendors to support private networks in both licensed and unlicensed spectrum 

Enhance their existing cloud & edge computing portfolio to support private networks, e.g., AWS snow family

Extend their existing edge compute partnerships with global mobile network operators
---
Related Content
What is the private networks strategy of mobile network operators?
What is private network strategy of network equipment vendors? sell with or without operators?