| Vendor | Description | Categories |
| --- | --- | --- |
| Avi Networks (VMware) | Modern Load Balancing – With Software-Defined Application Services Avi Networks delivers multi-cloud application services with elastic application delivery, security, and pervasive analytics across data centers and clouds. Avi Vantage makes it easy to apply load balancing, web application firewall and service mesh to any application. | SDN-NFV | VNF | vLoadBalancer |
| Cloudflare | At Cloudflare, we have our eyes set on an ambitious goal — to help build a better Internet. We believe that with our talented team, smart technology and engaged users we can solve some of the biggest problems on the Internet. Just how big? What we do Anytime we push … | DDoS Protection | SDN-NFV | Security | VNF | vCDN (Content Delivery Network) | vLoadBalancer |
| F5 | At F5, our mission is based on the fact that businesses depend on apps. Whether it's apps that help connect businesses to their customers or apps that help employees do their jobs—we make sure apps are always available, and secure, anywhere. The world's largest enterprises, service providers, financial and educational … | DDoS Protection | Identity and Access Management | SDN-NFV | Security | VNF | vFirewall | vLoadBalancer |
| Fastly | Fueling the future of the web. Expectations for websites and apps are at an all-time high. If they aren't fast, secure, and highly personalized, users take their business elsewhere. That's where Fastly comes in. Our platform enables you to deliver modern online experiences — all optimized for speed, security, and … | Cloud App Security | Edge | Edge Compute Platform | SDN-NFV | Security | VNF | vCDN (Content Delivery Network) | vLoadBalancer |
| Radware | Radware solutions for service providers transform carrier networks into more service-aware, cost-effective networks by delivering visibility, optimization, resilience, scalability, security and control to effectively manage IP services for Telecom Providers, Cable Multiple Systems Operators (MSOs), and Cloud Providers. Radware's intelligent service overlay lets carriers manage network traffic to support unified, … | DDoS Protection | Network Security | SDN-NFV | Security | VNF | vFirewall | vLoadBalancer |
How to join 5G Ecosystem?
We will review the company and product descriptions for consideration into the next monthly update of 5G Ecosystem.
Need help? [email protected]
Join 5G Fireside Chat Series
Network Slicing & Splicing for Industry 4.0 Use Cases
Vassillis Seferidis, CEO of Zeetta Networks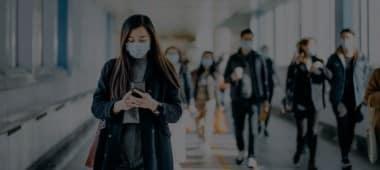 SK Telecom and Omron Electronics Korea have jointly developed a  5G-powered autonomous robot to enable a systematic and efficient response against the coronavirus.
Signup For Our Newsletter