| Vendor | Description | Categories |
| --- | --- | --- |
| Accedian | Accedian is the leader in performance analytics and end user experience solutions, dedicated to providing our customers with the ability to assure their digital infrastructure, while helping them to unlock the full productivity of their users. We are committed to empowering our customers with the ability to see far and … | Assurance and Optimization | IT Assurance | Network Assurance | Service Assurance |
| Empirix | Empirix is the leader in end-to-end test automation and network and service performance monitoring, assurance and analytics. Our solutions deliver the transparency that development, QA, performance, operations, and quality teams need to quickly identify service-impacting issues, and their true root cause, within, and across, networks, services, devices and applications. By … | 5G | Assurance and Optimization | Fault & Event Management | Fraud Management | IT Assurance | Network & Device Testing | Network Assurance | Network Benchmarking | Network Intelligence | Analytics | Network Operations Automation | Network Optimization | Network Protocol Testing | Performance Management | SLA Monitoring | Service Assurance | Service and Application Testing | Testing & QA |
| Servicetrace GmbH | Servicetrace has been developing innovative Robotic Solutions for 15 years – entirely "made in Germany". Our patented technology and forward-thinking solutions are trusted by global players across industries, including many of the 2,000 largest companies in Europe.  As early as 2004, we were among the first to start developing software … | IT Assurance | Robotic Process Automation |
How to join 5G Ecosystem?
We will review the company and product descriptions for consideration into the next monthly update of 5G Ecosystem.
Need help? [email protected]
Join 5G Fireside Chat Series
Network Slicing & Splicing for Industry 4.0 Use Cases
Vassillis Seferidis, CEO of Zeetta Networks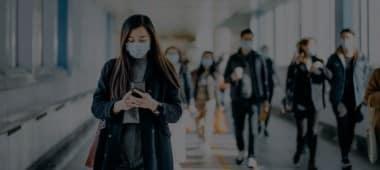 SK Telecom and Omron Electronics Korea have jointly developed a  5G-powered autonomous robot to enable a systematic and efficient response against the coronavirus.
Signup For Our Newsletter