All
5G
Blockchain
Edge
Fixed Line Communications
Hyperscale Datacenter
Market Research
MIMO
Network Analytics
Network as a Service (NaaS)
Network Automation
Network Slicing
SD-WAN
Software Defined Data Center
Software Defined Networking
Software Defined Security
All
5G
Blockchain
Edge
Fixed Line Communications
Hyperscale Datacenter
Market Research
MIMO
Network Analytics
Network as a Service (NaaS)
Network Automation
Network Slicing
SD-WAN
Software Defined Data Center
Software Defined Networking
Software Defined Security
The Software-Defined Wide Area Network Market is expected to register a CAGR of 33.4% over the forecast period (2020-2025). The increased adoption of cloud-based solutions has led to the rise in the number of complexities at the organizational level. The need to streamline the processes have boosted the adoption of SD-WAN.
How to join 5G Ecosystem?
We will review the company and product descriptions for consideration into the next monthly update of 5G Ecosystem.
Need help? [email protected]
Join 5G Fireside Chat Series
Network Slicing & Splicing for Industry 4.0 Use Cases
Vassillis Seferidis, CEO of Zeetta Networks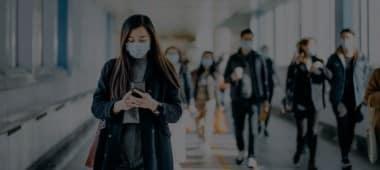 SK Telecom and Omron Electronics Korea have jointly developed a  5G-powered autonomous robot to enable a systematic and efficient response against the coronavirus.
Signup For Our Newsletter