Private network strategies of ecosystem players
What are the strategies of network equipment vendors, mobile network operators, cloud/edge vendors, enterprises, CBRS spectrum operators, and private network specialists, including neutral hosts and system integrators?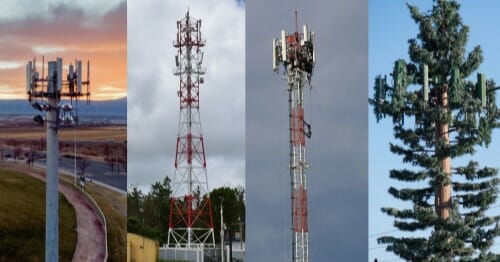 Network Equipment Vendor's Private Network Strategies  
Sell network equipment and solutions directly to enterprises. e.g., Nokia positions its Digital Automation Cloud (DAC) & Modular Private Wireless (MPW) directly with enterprises such as Lufthansa.

Sell network equipment packaged with own and partners solutions via mobile network operators, e.g., Ericsson's industry connect program for private networks and partnerships with mobile network operators such as AT&T.

Sell network solutions via partnerships with cloud & edge vendors, e.g., Athonet partnership with Amazon for BubbleCloud, 5G-Ready LTE networks.

Sell network solutions via partnerships with system integrators,e.g., Mavenir partnership with Mugler, a system integrator to provide turn-key private network solutions to enterprises in Germany.

Address network coverage issues in urban and remote areas via creating a private network coverage bubble,e.g., parallel wireless, bring your coverage solution to provide reliable coverage for emergency safety services.
---
Mobile Network Operator's 

Private Network Strategies 
Sell spectrum and managed services directly to the enterprises for private networks, e.g., Telefonica, Vodafone.

Sell only managed services to enterprises. e.g., Vodafone and Lufthansa Technik deployment, where Lufthansa uses its own 5G spectrum and Vodafone supports the 5G network during activation and operation.

Sell spectrum and services in partnership with network equipment vendors, e.g., Verizon's partnership with Nokia to offer Nokia's Digital Automation Cloud (NDAC), consisting of core and radio antennas along with Verizon's WAN and LAN managed services. AT&T's partnership with Ericsson to offer Ericsson's Industry connect solution as a part of its CBRS LTE Private cellular offering.

Sell edge compute capabilities for private networks in partnership with cloud and edge vendors, e.g., Verizon partnership with AWS, IBM, Microsoft Azure.

Sell in-house build open RAN-based platform to enterprises for private networks, directly, or in conjunction with partners, e.g., Rakuten is positioning its Rakuten Communications Platform (RCP) in partnership with Ligado Networks in the US.
---
Cloud & Edge Vendor's 
Private Network Strategies
Extending edge compute capabilities to store and process enterprise data on-site. e.g., Amazon, Microsoft Azure

Offering connectivity services packaged with edge compute capabilities in partnerships with network vendors and CBRS operators, e.g., AWS partnership with Federated Wireless and Athonet.

Selling end-to-end private network solutions based on acquired network solution portfolio and partnerships with ecosystem players, e.g., Microsoft's Affirmed networks deploying end-to-end 5G solution, in partnership with HPE Communication and Media Solutions.
---
Large Enterprises 

Private Network Strategies
Do-It-Yourself (DIY) – Use your own spectrum and manage your own private network infrastructure.

Use own spectrum with network equipment & services from equipment vendors, i.e., without mobile network operators, e.g., Lufthansa Technik deployment of a private network in its aircraft hanger with Nokia.

Use spectrum from mobile operators and network infrastructure from network equipment vendors,e.g., Siemens deployment of private networks at its campus microgrid at headquarters in Vienna, in partnership with A1 and Nokia.

Use licensed and unlicensed spectrum from CBRS operators or neutral hosts, e.g., Airspan set up the private LTE network using CBRS spectrum for Foxconn smart factory.
---
CBRS Operator's 

Private Network Strategies
Deploy private networks with CBRS spectrum in partnership with one or more ecosystem players, e.g., Airspan partnered with Siticom to deliver a private 5G network to a research institute in Germany's southern Bavaria region.

Offer CBRS based solutions as a subscription service directly or via partner channels.

Offer CBRS based solutions in partnership with edge & cloud vendors, with one-click deployment, e.g., Federated Wireless partnership with AWS to deploy connectivity-as-a-service, an end-to-end managed service for enterprises.
---
Specialized Operators & Neutral Host's 

Private Network Strategies
Sell spectrum, solutions & services in partnership with ecosystem players, e.g.,

Ligado Networks and Rakuten partnered to offer private 5G networks based on the Rakuten Communications Platform and Ligado's expertise and licensed L-Band spectrum in the US.

Anterix to deploy 900 MHz private LTE system for San Diego Gas and Electric utility provider in the US
Read the complete article in the 5G Magazine
All
2022 Predictions
2023 Predictions
5G Edge
5G for Manufacturing
5G for Transportation
5G Monetization
5G Towers
Featured
Foundation
Guest
Leaders
Open RAN | 2021
Open RAN | 2022
Private Networks | 2021
Private Networks | 2022
Security
Tech and Connectivity
Telco Cloud
All
2022 Predictions
2023 Predictions
5G Edge
5G for Manufacturing
5G for Transportation
5G Monetization
5G Towers
Featured
Foundation
Guest
Leaders
Open RAN | 2021
Open RAN | 2022
Private Networks | 2021
Private Networks | 2022
Security
Tech and Connectivity
Telco Cloud
All
Aerospace and Defense
Agriculture
Commerce
Datacenter
Education
Energy & Utilities
Financials
HealthCare
Industrial Automation
Innovation Hub
Manufacturing
Media and Broadcast
Mining
Ports
Public sector
Retail
Smart Cities
Sports
Transportation
All
Aerospace and Defense
Agriculture
Commerce
Datacenter
Education
Energy & Utilities
Financials
HealthCare
Industrial Automation
Innovation Hub
Manufacturing
Media and Broadcast
Mining
Ports
Public sector
Retail
Smart Cities
Sports
Transportation