What are the challenges for Open RAN deployment?
What is the number one challenge for the Open RAN deployments - based on analysis of ongoing deployments & trials?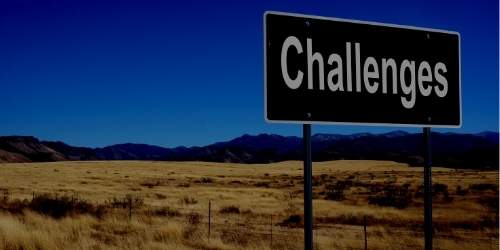 Challenges of Deploying and Managing O-RAN based networks
Interoperability and end-to-end performance will be by far the biggest concerns on the minds of vendors and operators in an O-RAN environment. Imagine all the advanced coordination features, power control algorithms, and intra-technology interactions in a multi-vendor RAN. Today, having one vendor simplifies all that. And, when product-related network performance issues arise, which is inevitable, service providers work with only one vendor to resolve them.
Now imagine a network where RAN components such as central unit, distributed unit, and radio unit are supplied and supported by multiple vendors – operators and vendors will face greater challenges in both identifying and isolating issues as well as ensuring that performance/cost compares favorably to that of an optimized single vendor solution.
Another key challenge of an O-RAN-based multi-vendor network will be network management and resource management. Management of multi-vendor spares and training resources to maintain a multi-vendor network will be a learning curve for service providers' operations teams. Not to forget, integrating new functions and orchestration of new services from various vendors in an O-RAN-based network will be another key challenge.
To overcome the above challenges, O-RAN ALLIANCE has been working with its members and contributors, including VIAVI and AMDOCS, to deliver a reference architecture designed to enable next-generation RAN infrastructures. This reference architecture will be based on well-defined, standardized interfaces to enable an open, interoperable supply chain ecosystem in full support of and complementary to standards promoted by 3GPP and other industry standards organizations.
In short, the challenges for deploying and managing an Open RAN solution
Integrating and ongoing management of the complex multi-vendor Open RAN solution

Validating the interoperability of the multi-vendor RAN components

Orchestration of multi-vendor RAN components

Accountability for issue resolution

Ensuring the network performance

is comparable to an optimized single vendor solution
Read the complete article in the 5G Magazine
All
2022 Predictions
2023 Predictions
5G Edge
5G for Manufacturing
5G for Transportation
5G Towers
Featured
Foundation
Guest
Leaders
Open RAN | 2021
Open RAN | 2022
Private Networks | 2021
Private Networks | 2022
Security
Telco Cloud
All
2022 Predictions
2023 Predictions
5G Edge
5G for Manufacturing
5G for Transportation
5G Towers
Featured
Foundation
Guest
Leaders
Open RAN | 2021
Open RAN | 2022
Private Networks | 2021
Private Networks | 2022
Security
Telco Cloud
All
Aerospace and Defense
Agriculture
Commerce
Datacenter
Energy & Utilities
Financials
HealthCare
Industrial Automation
Innovation Hub
Manufacturing
Media and Broadcast
Mining
Ports
Public sector
Retail
Smart Cities
Sports
Transportation
University Campus
All
Aerospace and Defense
Agriculture
Commerce
Datacenter
Energy & Utilities
Financials
HealthCare
Industrial Automation
Innovation Hub
Manufacturing
Media and Broadcast
Mining
Ports
Public sector
Retail
Smart Cities
Sports
Transportation
University Campus