Current State of Open RAN – Asia and Oceania
The current state of Open RAN - which countries and operators in Asia and Oceania have deployed/trialed Open RAN? Who are their ecosystem vendors?
---
The current state of Open RAN in Japan
---
Rakuten Mobile has launched 4G and 5G commercial services based on open RAN architecture in Japan, leveraging multiple vendors' radios. The key vendors in Rakuten deployments include Altiostar, Cisco, Nokia, Intel, IBM Red Hat, OKI, Fujitsu, Ciena, NEC/Netcracker, Qualcomm, Mavenir, Quanta Cloud Technology, Sercomm, Tech Mahindra, Allot, Innoeye, Viavi, Robin.io, Radcom, and Airspan.
Rakuten has signed separate MoUs (Memorandum of Understanding) with NEC and Fujitsu to develop open RAN solutions for the global market. Fujitsu will develop new O-RAN-based 4G and 5G radio units that Rakuten Mobile will integrate into its Rakuten Communications Platform (RCP) offering. As per the MoU, NEC will expand its existing domestic collaboration with Rakuten to provide 5G and 4G Radios and engineering services for Open RAN systems aligned with O-RAN specifications.
Rakuten is in discussion with more than 15 operators to develop a blueprint of Open RAN deployments based on RCP.
Telefonica signed an agreement with Rakuten Mobile in Sep 2020 for research and lab trials supporting OpenRAN architecture and jointly developing proposals for optimal 5G RAN architecture and OpenRAN models.

Etisalat Group and Saudi Telecom Company (STC) already signed MoU with Rakuten in Jan 2021 and Dec 2020, respectively, to develop a reference blueprint for mobile broadband networks and open RAN technology based on RCP.

Ligado signed MoU with Rakuten Mobile to use RCP for the commercial trial of private 5G networks in Feb 2021. They will collaborate with enterprise customers on the advanced use cases and the technology stack for launching a mobile private 5G network offering.
---

NTT Docomo commercially deployed Open RAN-based 5G sites in Tokyo in Sept 2020 based on open interfaces (fronthaul and X2 interfaces) specified by O-RAN. The key vendors of this ecosystem include NEC, Samsung, Fujitsu, and Nokia.
They have been leading the O-RAN Alliance since early 2018, developing specifications and promoting solutions that enable operators to combine disaggregated base station equipment.  NTT Docomo also has an agreement with 12 vendors – Dell Technologies Japan, Fujitsu Limited, Intel, Mavenir, NEC Corporation, NTT DATA Corporation, NVIDIA, Qualcomm Technologies, Red Hat, VMware, Wind River, and Xilinx, to cooperate for building 5G Open RAN Ecosystem and accelerating the deployment of open radio access networks globally, to serve the diverse needs of the operators.
Docomo's target is to package best-of-breed RAN and introduce, operate, and manage them based on demands from operators considering the open RAN introduction.
---
KDDI plans to deploy O-RAN compatible 5G radio units from Fujitsu for constructing virtualized base stations for 5G commercial services in Japan. The 5G radio units will use O-RAN specifications for the fronthaul interface for communicating with base station controllers. KDDI plans to provide end-to-end network slicing services with the 5G network.
---
The current state of Open RAN in India
---
Reliance Jio is building its own 5G network based on Open RAN technology. Jio has already tested in-house-built 5G radios integrated with 5G core earlier this year. It plans to leverage the companies that have India-based manufacturing. Some of the companies that could potentially be part of the Jio 5G ecosystem include SignalChip, Saankhya Labs, Tejas Networks, Sterlite Technologies, and VVDN Technologies.
Radisys (acquired by Jio) and Qualcomm are already part of this ecosystem. Qualcomm's venture arm plans to invest $97.1 million in Jio's platform, about a 0.15% equity stake. In Oct 2020, Jio already achieved a milestone of 1Gbps, leveraging Qualcomm's 5G RAN platforms.
---

Bharti Airtel initiated partnered in early Nov 2021, with Amazon Web Services (AWS), Google Cloud, Ericsson, Cisco, Nokia, Accenture, Tata Consultancy (TCS) to test enterprise use cases using low-latency high-speed 5G Networks. They are working with Apollo Hospitals, Flipkart, and other manufacturing companies to demonstrate 5G solutions. The solutions will be deployed in the 5G test spectrum allotted by the Department of Telecommunications (DoT) and will include use cases for Smart Factory, Smart Healthcare, Digital Twin, AR/VR based use cases, Connected Work-force, and more. The use cases will be conducted both at end-user locations and Bharti Airtel's advanced 5G lab in Gurgaon.
Bharti Airtel has also deployed open RAN across multiple cities in India from Altiostar for 4G services. The software is 5G-ready, and as per Altiostar, it could seamlessly transition to 5G using the same network architecture. Airtel is a part of both the O-RAN Alliance and Telecom Infra Project (TIP), contributing actively to the standardization efforts. In Nov 2020, Airtel hosted the first plugfest event in the India region for O-RAN Alliance. Jointly with Alitostar and NEC demonstrated O-RAN option 7.2x split integrating virtualized O-DU from Altiostar.
Earlier in 2021, Airtel partnered with Qualcomm to deliver 5G Fixed Wireless Access (FWA) to deliver broadband connectivity for residential and business customers. It will utilize Qualcomm's Open RAN platform via its network of vendors and device partners.
In addition to Qualcomm and Alitostar, Airtel has also partnered with Intel, Mavenir, and Tata Group.  
---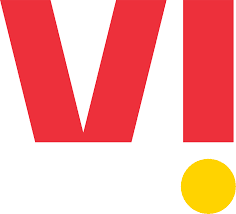 Vodafone Idea, in India, has deployed Open RAN solution from Mavenir at multiple sites for supporting 4G services, since Dec 2019. They are committed to Open RAN and plan to extend the deployment of TDD and Massive MIMO sites across multiple cities in India. They have partnered with many Open RAN ecosystem vendors to develop solutions for India's traffic requirements and build a 4G+ network by advancing the deployment of 5G technologies.     
---
The current state of Open RAN in Thailand
---
National Telecom Public Company Limited (NT) deployed an Open RAN-based private 5G network in Ban Chang, the westernmost district of Rayong Province in eastern Thailand, in partnership with Mavenir, Cisco, and 5GCT (local partner delivering end-to-end 5G smart cities solution).
Mavenir provided the cloud-native, open architecture-based private network solution comprising of 5G Open RAN, Millimeter wave (mmWave) radios, and 5G Core with Open API technology standards to enable state-run telco TOT (which merged NT along with CAT Telecom) to launch 5G. Cisco provided switching hardware and application services to enable the 'smart' components of the 5G solution.
---
The current state of Open RAN in 
Indonesia
---
Indosat Ooredoo, a cellular operator in Indonesia conducted OpenRAN field trials, including proof of concept and functional testing in April 2021. The field trials were carried out in several locations in the Maluku region as part of Indosat Ooredoo's efforts to improve and expand its video grade 4G network for providing better internet services to its customers. The trials were supported by TIP OpenRAN Project Group and Parallel Wireless.
---
The current state of Open RAN in 
Malaysia
---
Edotco, leading regional integrated telecommunications infrastructure services partnered with TIP to deploy & test OpenRAN 4G sites at selected high traffic areas in Malaysia. Edotco will validate TIP OpenRAN in a Network as a Service environment, providing wholesale service to mobile service providers, starting with Celcom Axiata and extending to others over time.
---
The current state of Open RAN in 
Oceania
---
Optus, Australia's second-largest mobile operator deployed an Open RAN solution from Parallel Wireless for providing 4G-based mobile connectivity for its customers in remote and underserved areas. Optus rolled out 5G in Australia in Nov 2019 and currently has network equipment from both Ericsson and Nokia.
Read the complete article in the 5G Magazine
All
2022 Predictions
2023 Predictions
5G Edge
5G for Manufacturing
5G for Transportation
5G Towers
Featured
Foundation
Guest
Leaders
Open RAN | 2021
Open RAN | 2022
Private Networks | 2021
Private Networks | 2022
Security
Telco Cloud
All
2022 Predictions
2023 Predictions
5G Edge
5G for Manufacturing
5G for Transportation
5G Towers
Featured
Foundation
Guest
Leaders
Open RAN | 2021
Open RAN | 2022
Private Networks | 2021
Private Networks | 2022
Security
Telco Cloud
All
Aerospace and Defense
Agriculture
Commerce
Datacenter
Energy & Utilities
Financials
HealthCare
Industrial Automation
Innovation Hub
Manufacturing
Media and Broadcast
Mining
Ports
Public sector
Retail
Smart Cities
Sports
Transportation
University Campus
All
Aerospace and Defense
Agriculture
Commerce
Datacenter
Energy & Utilities
Financials
HealthCare
Industrial Automation
Innovation Hub
Manufacturing
Media and Broadcast
Mining
Ports
Public sector
Retail
Smart Cities
Sports
Transportation
University Campus